Jerome and Hazel Tobis Fellows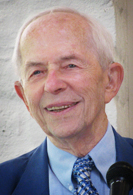 The Jerome and Hazel Tobis Fellows were established in 2010 to honor the professional integrity, concern for social justice, and humanitarianism of Jerome Tobis, a founding member of the Ethics Center. Tobis Fellows will be awarded to young scholars including untenured junior faculty, post-doctoral students, and post-baccalaureate students -- who are beginning their careers and are concerned with moral issues as they construct their own professional lives. The honorific fellowships offer an intellectual community, involvement in scholarly projects with other Ethics Center faculty, and professional mentoring for those interested in ethical concerns in any of the fields represented at the Ethics Center. Interested applicants should contact Kristen Monroe, Director at 949-824-6092 for details, including information on how to apply for the Tobis Fellowships. Contributions may be made via the e-giving link (at left on website) or directly to Sandra Cushman, Center Manager, Social Science Plaza A, UCI, Irvine, CA 92697.
2011 Fellows
NICHOLAS LAMPROS
Nicholas Lampros graduated from the University of California, Los Angeles in the spring of 2008 with high honors (3.831 GPA) and Phi Beta Kappa in English and creative writing. As a Tobis Fellow, Nicholas has collaborated on several academic articles focusing on the intersection of personal, professional, and ethical lives; two of these articles are included in the edited volume Science, Ethics, and Politics: Conversations and Investigations, currently in press at Paradigm Press and due for release in 2011. Most recently, Nicholas helped produce a short book, Of Ethics and Economics: Conversations with Kenneth Arrow, a book that attempts to dig into the ethical side of economics and make sense of the economic collapse of the 2008 and the ensuing political upheaval. As a fellow at the Ethics center, Nik will continue his work on Of Ethics and Economics, helping to take it to the final steps of publication. He also will continue his own personal work, including the completion of several short fiction stories that include complex ethical issues. Nik hopes to combine in a more meaningful way his creative work with his academic interests, examining what exactly constitutes fiction in an increasingly virtual world, and what psychological and ethical impulses drive some to virtual worlds and artificial social networks while others remain more rooted in the "real world" (whatever that means). He will examine the existing literature on the psychology of fiction and the anthropology of virtual worlds, a project he hopes will result in a combination of creative work and analysis.
If you are interested in Nicholas's work, or in supporting it in any way, please contact him at nlampros@gmail.com.
ANDRADA STEFANIA COSTOIU
Andrada Stefania coutoiu is a Romanian student, raised in Bucharest during the days of the dictator, Nicholas Cseausescu. After emigrating to the United States, Andrada studied at the University of Illinois. Now Andrada a doctoral candidate at the University of Illinois, Chicago Circle, Andrada is working on a dissertation that addresses Eastern European immigration and political participation. Her thesis advisor at the University of Illinois is Doris Graber. While at the Ethics Center, Andrada will be working with Professor Monroe on this topic and on a project on altruism which explores the cross-cultural roots of altruism and asks how culture and political institutions influences our basic drive to help others.Andrada's CV is attached. If you are interested in Andrada's work, or in supporting it in any way, please contact her at acosto1@uci.edu.
JAMES VAN SLYKE
James is a Research Assistant Professor at Fuller Theological Seminary, Pasadena, CA. He is working on the neuroscience of virtuous behavior and ethics and will be organizing several conferences. His background is in philosophy, psychology, and religious studies. His primary area of experise is in science and religion, but his research has broadened to iinclude virtue ethics, psychology of religion, and philosophy of religion. He received a grant from the University of Oxford to further his dissertation research and is currently publishing a book based on his dissertation entitled The Cognitive Science of Religion with Ashgate Press that should be on the shelf in the fall of 2011.

2012 FELLOWS
CAITLIN DUNCAN
Originally from Seattle, Caitlin Duncan moved to California and received her bachelor of art's degree in Cognitive Neuroscience from Scripps College in Claremont, CA in 2011. A year traveling abroad and domestically that involved conversations with many different physicians and academics, Caitlin decided to pursue a combination of clinical and academic work. Early this year she began an emergency department Scribe program at St. Joseph's hospital which involves shadowing a physician and documenting that physician's patients' courses of care in the emergency department during that physician's shift. This experience inspired her to study the art of medicine through the patient-physician relationship, which prompted her Tobis Fellowship course of inquiry. After over 6 months of full time work in the hospital Caitlin is now focusing her time on researching the art of medicine and how the patient-physician relationship has ethical and scientific implications. Caitlin is also a research assistant for a neuroscience study in the Behavioral Biology department at the California Institute of Technology. Caitlin plans on going back to school to finish pre-requisites for medical school in fall 2013 with hopes of pursuing a career that combines research and clinical treatment in neuroscience and medicine.
Anne Birgitta Pessi
I am an Academy Research Fellow, a researcher in Religion and Social Studies, at the University of Helsinki, Finland. I am currently on maternity leave from the Collegium for Advanced Study, and have been nominated a professor (from January 2014 onward) at the Theological Faculty, in the same university.
My research interests cover altruism, pro-social behavior, social capital and solidarity, as well as humanitarian and social activities of religious institutions. Already my PhD, from 2004, concerned volunteer motivation and particularly the role of religiosity in volunteering, also in activities outside religious communities. Overall, I am interested in – and have published rather vastly on – the manifold connections of altruism, good life, and spirituality in individual experiences, and in institutions and communities such as churches and NGOs, as well as in the perspective of entire society. Lately I have been intrigued by issues, such as, the meaning of a church community to individuals with privatized religiosity, and what is the role of the ethics and social service of church institutions? A very different example; I have recently explored a shopping center project (a chapel and a priest working in the mall) of one local congregation in Finland from the perspective of communication: what was the message that the parish wanted to send out to people, and what messages the people received.
I have been involved in various international comparative research projects, such as WREP (Welfare and Religion in European Perspective) that included eight European countries, and WaVE (Welfare and Values in Europe) that included 12 European countries. I have also directed an Academy of Finland funded research project RiTS (Religion in Transforming Solidarity, years 2008-2011) that involved seven researchers. At the moment I also work in a large research network of almost 20 countries from all over the world that focuses on student volunteering (values, motivations, CV usage, etc), directed by prof. Femida Handy and Ram Cnaan from the US.
I have truly enjoyed not only working as a research for all my adult life but particularly working on such fascinating topics – topics that are theoretically and conceptually intriguing but also (and very much so) practically important. These are the elements of the good life of both individuals and societies, I believe. Thus, besides conducting research I have found it crucial to spread the word about these themes; I have, e.g., often lectured in NGOs and appeared in the Finnish media. I believe researchers need to be involved also in the praxis of promoting a better society for all!
It will truly be an honor to part of the Ethics center, even if only for a period of 2-3 months (October-December 2013). I will be eager to get to know colleagues working on similar related topics. Besides networking my aim as a visiting fellow in autumn 2013 will be to work on four particular issues:
Editing a book titled Morality and Christianity; an edited volume including mostly articles by European fellows, based on a seminar I, together with two colleagues, arranged in 2011. The book will be published by Brill.
Putting the finishing touches on a book titled Solidarity – Theory and Praxis; an edited volume including articles from both Europe and the States (including prof. K. R. Monroe), based on a seminar I, together with a colleague, arranged in 2010. The book will be published by Lexington Books.
Working on a single-authored journal article on altruism and Christian social practice, particularly from the viewpoint of our view of human beings, and the implications these views have on training of, e.g., social workers.
Working on a single-authored journal article on the experiences of the sacred, and the role of altruism in these experiences, by Finns. The data of this article includes 1.150 open-ended replies.
Also, while at the UC Irvine, I will be planning and working on a recently launched comparative project (three countries: Finland, the US, and Russia) on self-help literature and the role of spirituality both in their content and in reception. This project studies bestselling self-help books and the ways in which readers engage with this cultural technology in the above mentioned countries. It examines the conceptions of the self and the 'good life' put forward in this context, and how they are marked by gender, class and nationality. The project draws on three sets of data. First, it consists of a selection of bestselling self-help literature published in Finland and Russia during the 2000s (altogether 45 books). Second, the project draws on written reader stories by Finnish self-help readers (n=25) and one-to-one and focus group interviews with readers in Finland (collected in autumn 2013 – spring 2014) and in Russia (n=31, collected in 2009). Third, a cross-cultural reception study of how 2nd year sociology students interpret Rhonda Byrne's worldwide bestseller Secret will be carried out through focus group interviews in Russia, Finland and the US in 2015. The Russian data of the project has been already collected and largely analysed, and accordingly, the project focuses on collecting and analysing the Finnish and US data. My aim is thus to return to the States in (2014 or) 2015 to collect comparative data. Concerning the US colleague for this project, and the university for the data collection, we already have some ideas and possibilities but Irvine would be great (and indeed greater!) option.