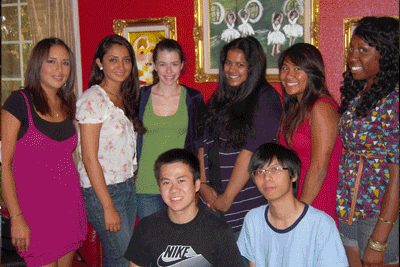 What Causes Moral Behavior?
Exploring this quintessential question at the heart of ethics is the goal of the UCI Interdisciplinary Center for the Scientific Study of Ethics and Morality. The center was established in 2003 by a group of scholars from social sciences, social ecology, biological sciences and medicine interested in recent scientific research that yields insight on the origins and causes of morality. In creating the center, UCI faculty are addressing topics that reflect critically on the moral implications of the new frontiers in science.
Housed in the School of Social Sciences, the center convenes faculty, researchers, graduate students, and visiting scholars from all disciplines to conduct studies, present lectures and publish professional papers and proceedings from public talks and organized conferences.

Greetings and welcome back!
As many of you know I am spending the fall term at Harvard but the Ethics Center is in the good hands of the Tobis Fellows, who are organizing several events this term. You will receive announcements as the term proceeds.
The Tobis Fellows also are updating the website so if you have additional information to add to your profile, or if you wish to redo your profile, please let me know. We try to link profiles to the Departmental websites.If any of you have speakers you would like to invite to campus this year, please let me know.
Also, I would like to ask for volunteers or nominations for the Ethics Center Board, which meets once a term to plan for the Center. It is not a time-consuming task and we try hard to do as much as possible via email, to save your time.
With good wishes,

Kristen Renwick Monroe

ANNOUNCEMENTS:
Click title to see announcement
2019 Summer Internship

Program
Kristen Monroe , Monica De Roche, Jessica Marie Gonzalez, Prince Heto, Benjamin Hoyt - UC Irvine

6/25/2019 - 07/18/2019 - 1:00 pm - 4:00 pm – SBSG 1321
Coping with Crisis: Mothers and Children in Greece after the 2008 economic downturn
Angeliki Kanavou & Chloe Lampros-Monroe, Tobis Fellows, UC Irvine
5/24/2019 - 12:00 pm - 1:00 pm – SSPB 5250
The Changing Landscape: The Role of Civic Education on Political Efficacy among Underrepresented Minorities at the University of California
Ben Hoyt & Nathan Chan, Political Science Dept., UC Irvine
5/17/2019 - 11:00 pm - 12:30 pm – SSPB 5250
The Elusive Subject: Surveillance, Sovereignty and the Unauthorized Resident


Mary McThomas, Associate Professor of Political Science, UC Irvine
5/10/2019 - 12:30 pm - 1:50 pm – SSPB 5250
The International Political Economy of Global Inequality
Erin Lockwood, Assistant Professor of Political Science, UC Irvine
5/3/2019 - 11:00 pm - 12:30 pm – SSPB 5250
"Executive Time"

Matthew Beckmann, Professor of Political Science, UC Irvine
4/26/2019 - 12:30 pm - 1:50 pm – SSPB 5250

Ethics of Family Research: A Journey to Kozlov during the Russian Civil War, 1917-1922
Paula Garb. Tobis Fellow, UC Irvine
4/19/2019 - 1:00 pm - 1:50 pm – SSPB 5250
Becoming Local: Demand for local citizenship in China's hukou system
Samantha Vortherms, UC Irvine and Gordon Liu, Peking University
4/12/2019 - SSPB 5250 - 12:00 PM - 1:30 PM
When Conscience Calls: Moral Courage in a Time of Confusion and Despair
Kristen Monroe, Chancellor's Distinguished Professor of Political Science, UC Irvine
4/5/2019 - SSPB 5250 - 12:30 PM - 1:50 PM
ethics center
news
Shawn Rosenberg, poli sci, The Fresno Bee, Sept. 15, 2019
Shawn Rosenberg, poli sci, Politico Magazine, Sept. 8, 2019