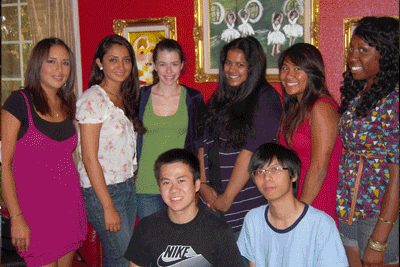 What Causes Moral Behavior?
Exploring this quintessential question at the heart of ethics is the goal of the UCI Interdisciplinary Center for the Scientific Study of Ethics and Morality. The center was established in 2003 by a group of scholars from social sciences, social ecology, biological sciences and medicine interested in recent scientific research that yields insight on the origins and causes of morality. In creating the center, UCI faculty are addressing topics that reflect critically on the moral implications of the new frontiers in science.
Housed in the School of Social Sciences, the center convenes faculty, researchers, graduate students, and visiting scholars from all disciplines to conduct studies, present lectures and publish professional papers and proceedings from public talks and organized conferences.
---
MESSAGE FROM THE DIRECTOR
We wish you all a happy holiday and a new year filled with good health, peace and joy. The Ethics Center will continue its COVID-cautious program throughout Winter term 2022 but will hope to be back for an in-person spring term with the Ethics Workshop and a new program entitled Ethics at the Movies. We will again run an on-line summer mentorship program from June 27th through July 22nd.
We look forward to seeing you all in person as soon as possible, and via zoom until the pandemic abates. Warm wishes in the meantime, from all of us. And stay safe out there!
---
2022 MODULES FOR THE ETHICS CENTER MENTORING PROGRAM:
UPDATES AS OF MAY 5, 2022
To potential applicants. We are grateful for the overwhelming interest in our mentoring program. We have had so many requests that we have added a 9th module: Ghosts' Stories: Trauma, Memory and Legacies of Violence, taught by Kiyaan Parikh, a Graduate Student in Political Science. All other modules are now fully-booked and are closed. If you are interested in module 9, feel free to apply online. This module addresses political violence and trauma and how people can survive and recover from such trauma. (See full description of module 9 below.) Otherwise, we regret that our other modules are completely full.
To those we have accepted. We look forward to meeting all of our mentees and will include fuller descriptions of each module May 15th in the section on Summer internships on the website. Later details will be sent by June 1st, including a waiver your parents must sign if you are under 18 when you begin the module. If you wish to send a short (1-2 sentences) description and a photograph of yourself, we will post them on our website. This is not required and please note that submitting them gives us consent to post them on the website. We look forward to an exciting summer.

Best, Professor Monroe
---
2022 Summer Mentoring Program
The 2022 summer mentoring program will be on-line and we will accept students from all over the world for a virtual program of mentoring during the weeks of June 27, 2022 – July 22, 2022.
Please check the Summer Mentoring Program page for further details.
Supporting the Center
If you would like to make a tax deductible donation to support our programs, please click here. Thank you!
---
ethics center
news
Claire Jean Kim, poli sci, INSIGHT Into Diversity, May 17, 2022
Claire Jean Kim, poli sci and Asian American studies, WNYC, May 2, 2022 (Audio)