2023 MODULES FOR THE ETHICS CENTER MENTORING PROGRAM:
July 17, 2023 - August 11, 2023
Current as of January 19, 2023
---
Each summer, the UCI Ethics Center selects a few promising students for a mentoring program. We plan a full online program again in 2023, open to all qualified college, graduate, and high school students worldwide. Applications are now open, and students may apply to our online program by completing the application (below). There is no cost for this intense mentoring program. No recommendations are required. You need only to (1) complete the short form at the end of this announcement and (2) pay a small fee for processing your application. Students for whom the fee presents a financial hardship may request a waiver by contacting Andrada Costoiu, Associate Director for the Summer Program at Andradac@uci.edu.
LINK TO APPLICATION:

Online program. While we initially accepted only local students, with the advent of COVID-19, we went online and quickly realized there is an international demand for the personal mentoring we provide. The 2023 summer mentoring program thus will again be online and we will accept students from all over the world for a virtual mentoring program during the weeks of July 17, 2023 – August 11, 2023. Students will meet twice a week, in groups of 15-30 students, as part of a mentoring program that will provide hands-on experience in various forms of research. The research activities will teach many different skills, from basic library research that might be used in a literature review to skill sets such as SPSS or other computational programs and introduction to data analysis of various kinds, from archival data, aggregate data, interviews, survey data, and narrative-interpretive analysis. No prior experience with ethics is required. All that we ask is that students be interested in working with a university faculty member or a graduate student mentor. (This year, we are fortunate also to have Claudia Shambaugh, the host/producer of a KUCI radio program, conduct a special mentoring module and the widow of a Colonel in the Dutch Resistance during World War II and Yad Vashem rescuer, Tony Von Renterghem, with bring her experience in film industry to help create social media on her husband for Module 3.)
No charge for program, a modest processing fee. There is no charge for the program itself. To handle the increased demand and to keep the mentoring experience a high-quality one, small enough to retain its personal aspect, we will be asking for a processing fee ($200). Students for whom this fee poses a financial hardship can request a fee waiver from the Associate Director of the Mentoring Program at andradac@uci.edu. Anyone who wishes to contribute further to the Ethics Center to defray costs for other students who may have financial constraints may do so here: https://secure.give.uci.edu/donation/?COA1=004011&COA2 We appreciate all your support.
Modules. We begin by offering six modules this year. Students will be allowed to participate in only one module but may register on a waitlist for a module that is over-subscribed. We will try to assign each student to their preferred module. We will add extra modules if demand requires it in order to keep the numbers below 30 for each module. (If demand is high for one particular module, then we will try to offer more than one session of that particular module.) We will begin reviewing applications and send out the first acceptances by February 1st. Thereafter admissions will be rolling, with acceptances sent on the 1st and the 15th of each month until May.
Waiver. Participants in the program who are under 18 on July 17, 2023, will need to have a waiver signed by their parents before they can begin the program. Waivers will be sent out by June 1 via email and must be received before the program begins on July 17th.
Application form. The application process is a simple one and requires no recommendations. Please complete the application (below) and indicate your first and second choice of a module at that time. Students are allowed to take only one module.
LINK TO APPLICATION:
---
2023 MODULES FOR THE ETHICS CENTER MENTORING PROGRAM

NOTE: June 1, 2023. Due to overwhelming demand, we have added one final module (below). Students may still apply for admission to it but all the other modules are closed. There will be no additional modules added. (See below.)

Module 1. The pseudo-science of race and ethnicity: Social categorization and public policy that reflects and perpetuates systemic racism.
Andrada Costoiu. Associate Director, the UCI Ethics Center Summer Mentoring Program.
Monday and Wednesday, 10:00 a.m. - 12:00 p.m. Pacific Time.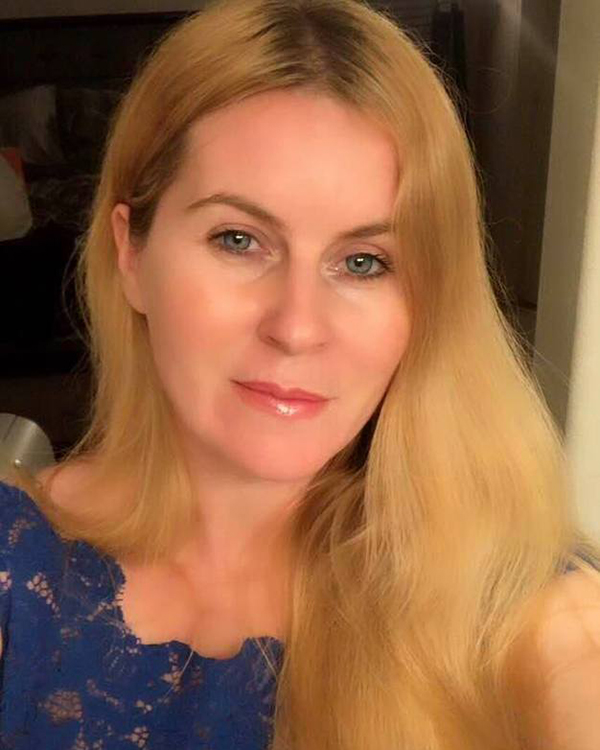 Andrada Costoiu | Instructor
Module description: Race is an exceedingly complex concept transcending disciplines, coloring everything from our daily lives to policy making. In this module, we will begin by disentangling the scientific construction of race and discuss the development of scientific thought about human genetic diversity, social Darwinism, and the eugenics movement. Then we consider the social construction of race. We discuss implicit bias and try to understand how humans socially categorize and how implicit social cognition can lead to prejudice and stereotyping. The last two weeks are dedicated to examining social inequalities and the role of public policy in reflecting, promoting, and perpetuating systemic racism.
This module is designed to boost your awareness and learning about race and to stimulate your thoughts about what you can do in your own community to promote less discrimination and fight prejudice. You do not have a heavy reading load, and you do not need to acquire the reading materials from a library or anywhere online. These, together with other materials for this module, will be placed in a common Google folder, and you will be given access to the folder in mid-June (in case you want an early start with the materials).
Short bio (Andrada Costoiu): I am primarily interested in human rights, social justice, and equality. I have a deep passion for education and enriching my students' knowledge as well as mine. I am the author of Under the Iron Curtain, a novel set in communist Romania and published by Niculescu Publishing House, Bucharest, in July 2021. I have also published works on immigration and identity issues in various political science journals and volumes (i.e., Journal of Identity and Migration Studies; a volume on Romanian identity published by Cambridge Scholars).
A fun fact about me is that I enjoy flying, and I am currently working on getting my commercial pilot license. This was one of my passions, and now I finally get to spend time cruising and maneuvering in the sky. I am looking forward to meeting and working with you all this summer!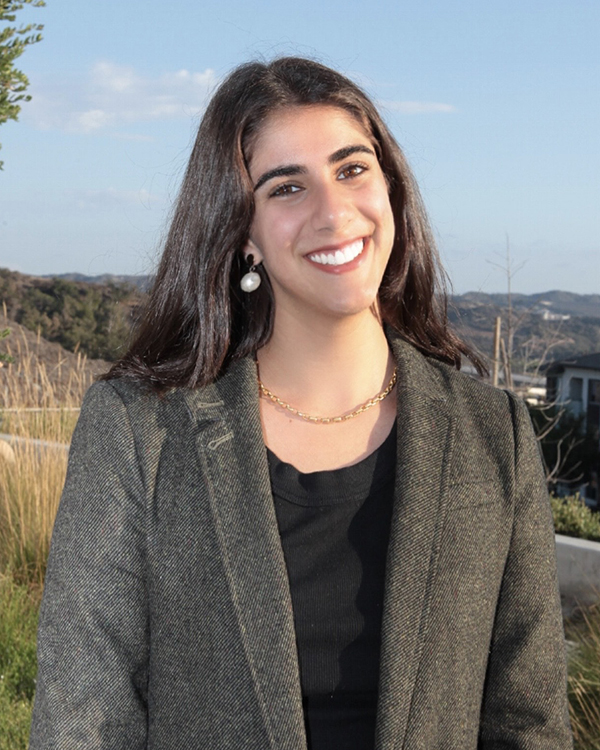 Uma Miskinyar;
Tobis Distinguished Junior Mentor

Bio: My name is Uma Miskinyar, and I'm a rising high school senior at Tesoro, tea and coffee enthusiast, basketball player, and avid global affairs researcher. Some facts about me is that I run my high school's MUN and Speech & Debate teams, I co-run the school paper, and I founded of a bipartisan organization that focuses on finding the common ground with geopolitical issues through the examination of foreign policy. I have had the privilege of interning for both republican and democratic politicians and the US State Department, where I have had the ability to gain a wide array of perspectives from both sides of the spectrum. In my free time, I like thrifting, listening to music, driving down PCH, and getting boba. I am looking forward to being your Teaching Assistant! Ms. Andrada is the best, and you're all in great hands :)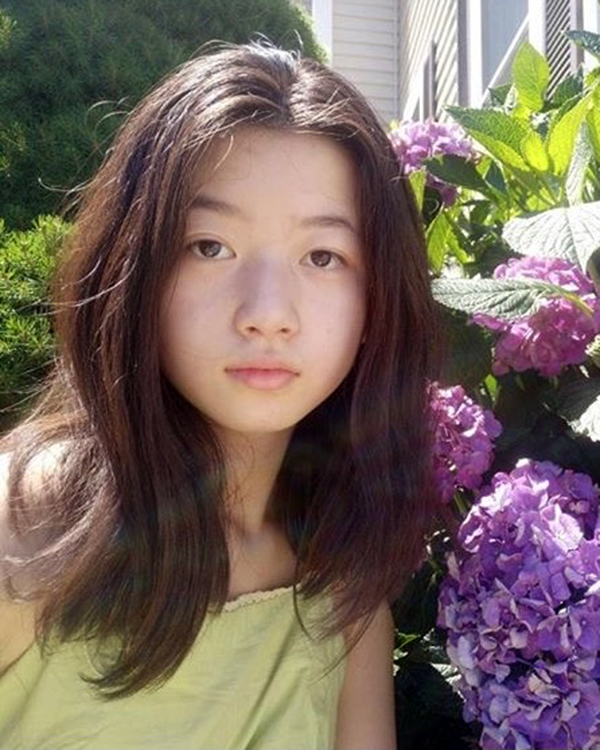 Cheng Rui (Emma) Zhu;
Tobis Distinguished Junior Mentor

Bio: Hello, my name is Cheng Rui (Emma) Zhu, and I am a rising senior in high school and am excited to work alongside students again this year for the module. Having done the module last year, I can guarantee the experience will not only be incredibly enriching and insightful into understanding how systemic racism affects our institutions but also our day-to-day lives. I am interested in Asian American and East Asian studies, examining how race, ethnicity, and migration shape the formative experiences of individuals. I also conduct archival research, docent and work on oral history projects for both the Chinese Historical Society of Southern California and the Chinese Historical Society of America. I'm excited to meet you all this summer!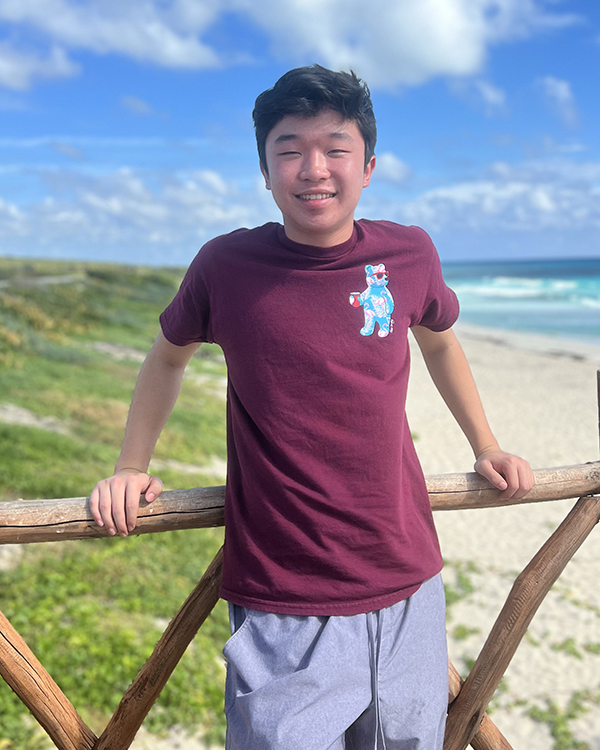 Winston Zhou;
Tobis Distinguished Junior Mentor

Bio: My name is Winston Zhou, and I'm currently a rising senior at University High School. My hobbies include playing volleyball, reading novels, and meeting new people! I also love participating in clubs and activities that combine elements of what I enjoy the most. For example, I co-founded a couple of clubs at my school like CS+Social Good, which revolves around utilizing computer science skills to create tangible benefits in our community, and Between the Lyrics, which is an outlet for anyone and everyone to discuss all things music, culture, and individual related. I'm really looking forward to meeting everyone.
---
Module 2. Ghosts' Stories: Trauma, Memory, and Legacies of Violence.
Kiyaan Parikh. UCI Grad Student, Political Science.
Monday and Thursday 3:00 p.m. - 5:00 p.m. Pacific Time.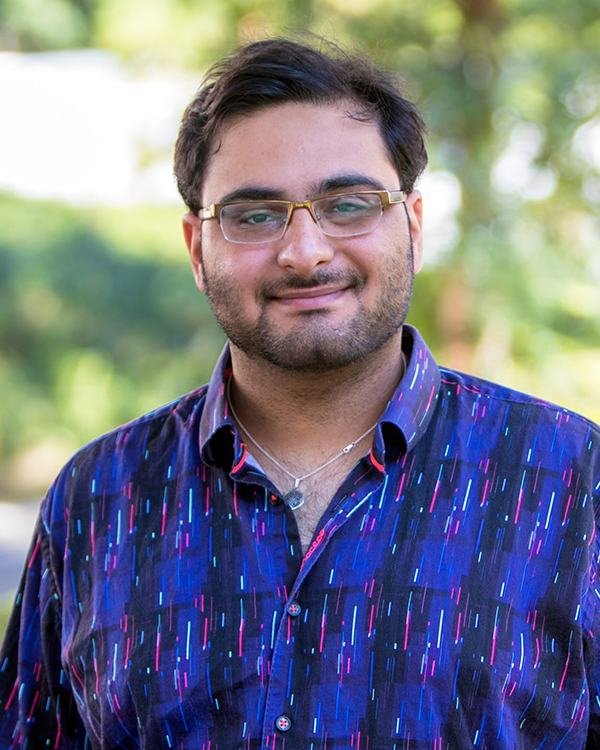 Kiyaan Parikh | Instructor
Module description: Welcome and excited to work with everyone over the coming summer. This module looks at intimate violence and seeks to understand its long term legacies. Big ideas that we will cover include generational trauma, victimhood and perpetration and collective memory. Together, we want to explore how violence is remembered, how it is processed in a community and the politics that surround and inform those processes. The goal of the module is to explore both broad theories of trauma and its impact and more case specific analyses of how memory is practiced on a day to day level. Through this topic space we will explore critical research skills such as hypothesis development, synthesizing theories and putting ideas into dialogue. We will also discuss inference, research design and strengths of various methodologies in answering our big idea questions.
Readings for this module will be fairly interdisciplinary across social science and humanities providing a sampling platter of how various traditions research, define and unpack these questions. Specific cases include the Cultural Revolution in China, the wars during the breakup of Yugoslavia, the Partition of South Asia and the Grenada Revolution among others.
A little about me: Hi everyone! I'm Kiyaan Parikh a rising 4th year in the PhD program here at UCI. This is my second year working in this program and I am glad to be back. My primary research focus is on the legacies of violent conflicts, political trauma and persistence of hateful mobilization. Most specifically, I look at how the memory of violence is politically mobilized in subsequent generations to help nationalist political groups come to power.
Personally, I was born and raised in Long Beach, California and I did my undergrad at UC Berkeley. I enjoy cooking, board and video games with friends and basketball. You will also likely see my cats make guest appearances during any video meetings we have. Excited to work with everyone and looking forward to a great summer.
---
Module 3A and 3B. Using Social Media to Combat Hate and Foster Tolerance.
Module 3A: Kristen Renwick Monroe. Distinguished Professor and Director, UCI Ethics Center.
Tuesday and Thursday, 2:00 p.m - 4:00 p.m. Pacific Time.
Module 3B: Kristen Renwick Monroe. Distinguished Professor and Director, UCI Ethics Center and John Zielke, Zielke Productions.
Mondays and Tuesdays, 9:00 a.m. - 11:00 a.m. Pacific Time.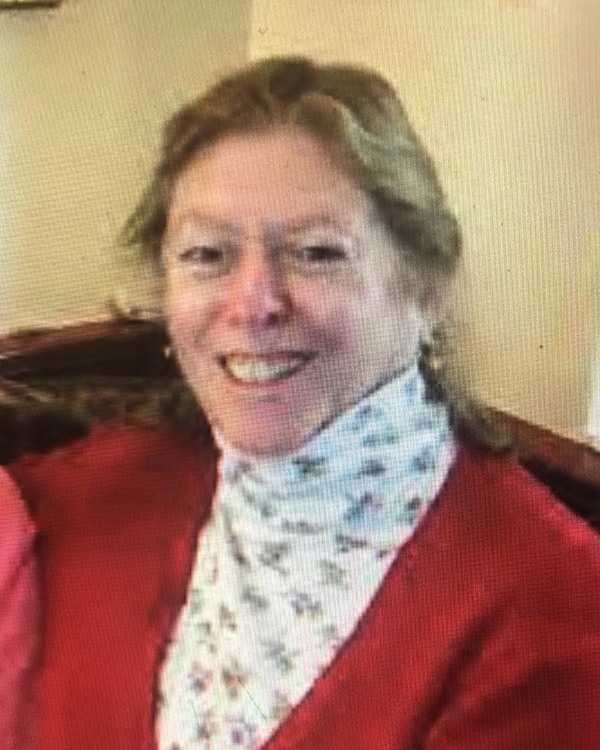 Kristen Renwick Monroe;
Director, Center for the Scientific Study of
Ethics and Morality
Modules description: Academics are not great at publicizing scholarly work. This module will attempt to do this, working on the assumption that occasionally academics actually discover something useful that might help people decrease hate in the world. Students in Module 3 will distill the findings about how to combat the hate that causes genocide and discrimination by reading The Heart of Altruism: Perceptions of a Common Humanity (1996), The Hand of Compassion: Portraits of Moral Choice during the Holocaust (2004), and Ethics in an Age of Terror and Genocide (2012). After a brief tutorial discussion of the issues involved in using social media, especially for young people, we will break into groups and prepare short videos, drawing on Professor Monroe's filmed interviews with morally courageous people, featured in these books, to ask what drove their moral choices. Students then will post these on various forms of social media. Students may wish to read these three books before the module begins.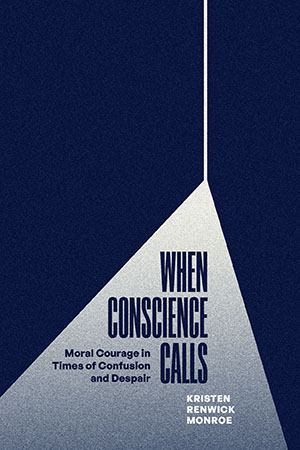 Upcoming Book by Kristen Renwick Monroe;
Bios:
Professor Kristen Renwick Monroe is the Chancellor's Distinguished Professor of Political Science at the University of California, Irvine and founding Director of its Ethics Center. With 20 books on politics, ethics, psychology, and science, Monroe is best known for her award-winning trilogy on altruism and moral choice, The Heart of Altruism (1996), The Hand of Compassion (2004), and Ethics in an Age of Terror and Genocide (2012). Her scholarly honors include numerous awards from the International Society of Political Psychology (ISPP) and the American Political Science Association (APSA), plus fellowships to The American Academy in Berlin, Harvard's Radcliffe Institute for Advanced Study, the Presidency of the ISPP, and Vice-Presidency of the APSA. Her most recent books are On Ethics and Economics (with Nobel Laureate Kenneth Arrow), The Unspoken Morality of Childhood (2022), and When Conscience Calls: Moral Courage in Times of Confusion and Despair (forthcoming, University of Chicago Press 2023), which grew out of her work with students in the Summer Mentoring Program at the UCI Ethics Center.
Easton Family Mentors of Distinction: Hannah Dastgheib, Max Razjmoo, Evan Razjmoo, Sienna Shah, Aashna Sharma, Sunny Sun, and Abby Weiland are all exceptional students who wished to continue working in a more professional capacity. They will assist Professor Monroe and be in charge of separate sections of Modules 3A and 3B. Jon Zielke will assist with video production.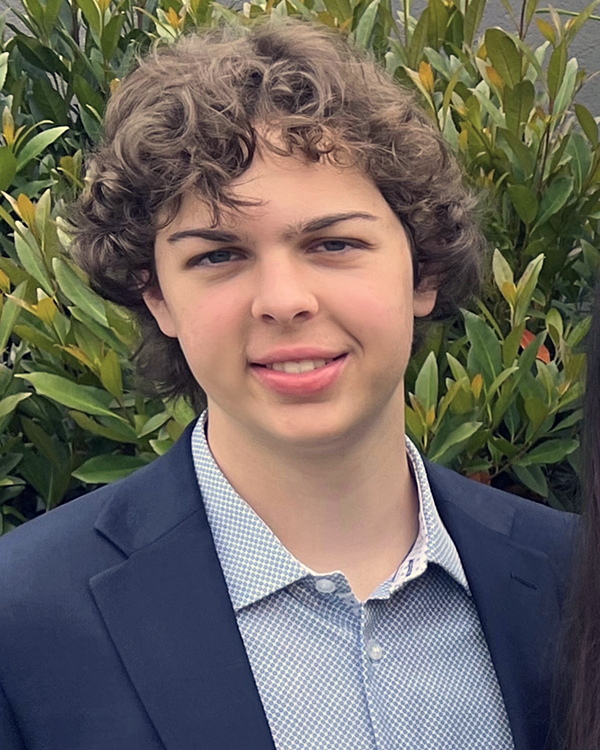 Max Razjmoo;
Easton Family Mentor of Distinction

Max Razjmoo is an upcoming senior at Sage Hill High School where he is the president of the student body, Debate, and Model UN. He has been an intern for UCI Ethics Center for the past 3 years.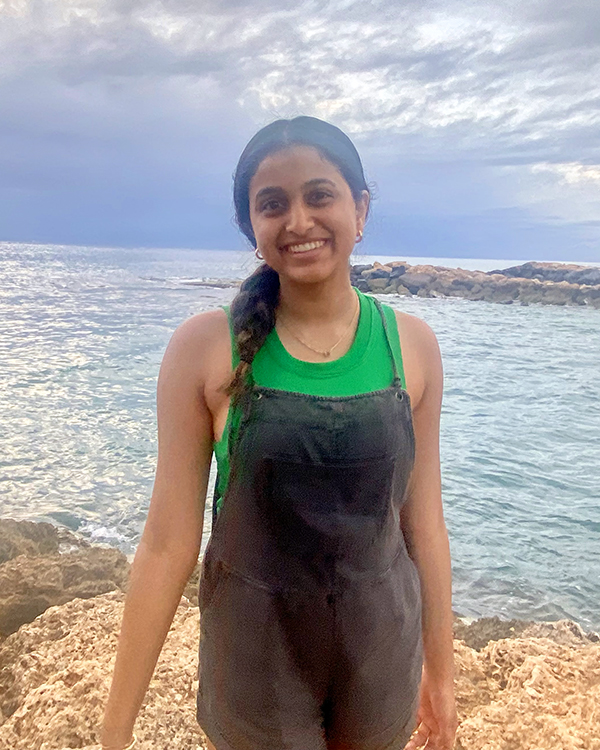 Sienna Shah;
Easton Family Mentor of Distinction

Sienna Shah is a rising junior at Sunny Hills High School. She is an honors student and a rotary top 100 scholar a part of the performing arts program at her school. Outside of school, she also enjoys traveling and spending time with friends and family.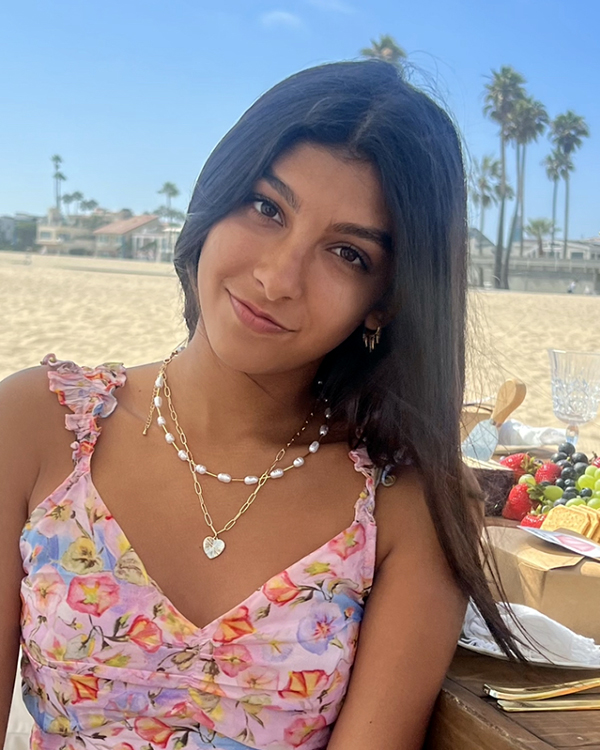 Aashna Sharma;
Easton Family Mentor of Distinction

Aashna Sharma is a rising junior at Sage Hill School. In her free time, Aashna enjoys spending time with her family and friends and traveling.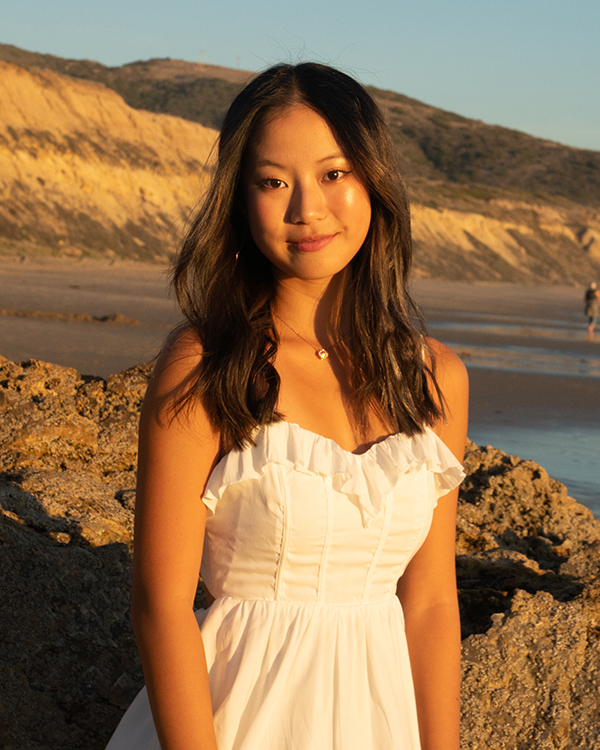 Sunny Sun;
Easton Family Mentor of Distinction

Sunny Sun is a graduating senior from Sage Hill School and will matriculate at Stanford University this fall. She is planning on double majoring in political science and economics.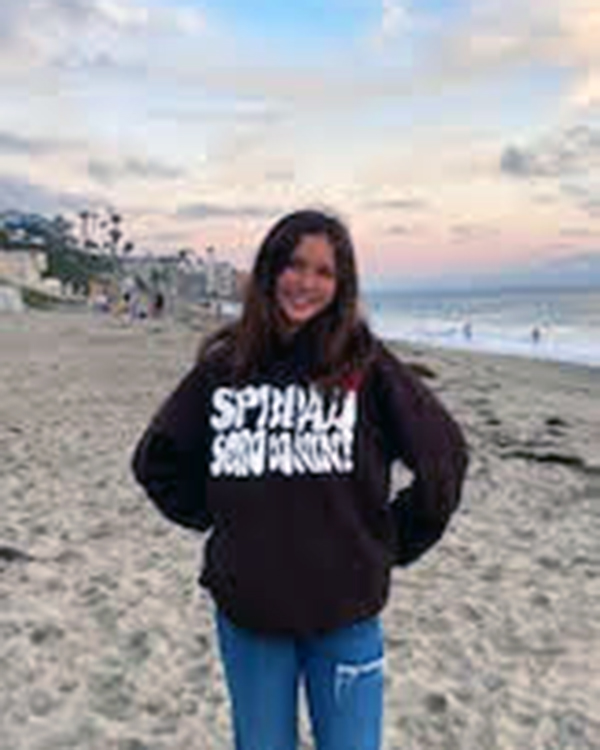 Abby Weiland;
Easton Family Mentor of Distinction

Abby Weiland is a rising senior at University High School in Irvine, California. Last summer she worked with Professor Monica DeRoche in examining the neuroscience and ethics behind the prejudice seen in day-to-day interactions. In her free time, she enjoys baking and spending time outdoors.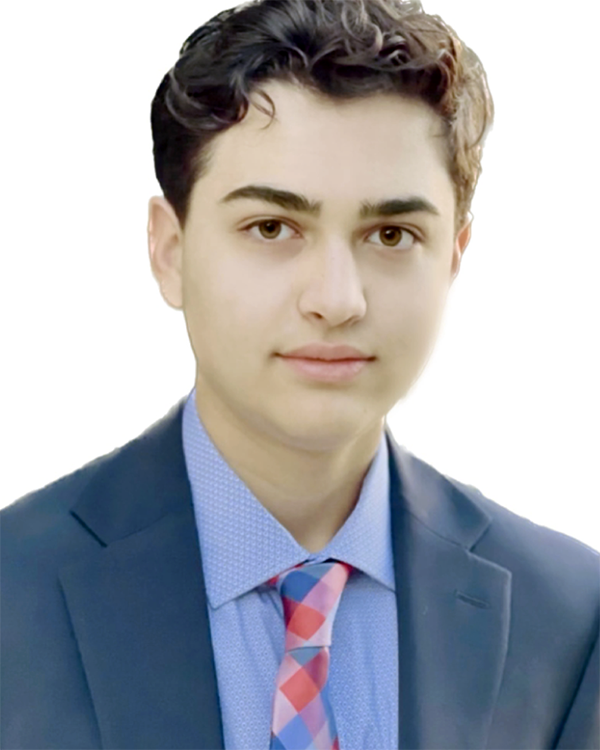 Evan Razmjoo;
Easton Family Mentor of Distinction

Evan Razmjoo attends Corona del Mar High School. He is involved in various school organizations including Youth and Government, Debate, Journalism, Human Relations Council, and Student Council. He has been a UCI Ethics Center intern since 2022 where he has worked on 2 modules and has been awarded the Easton Family Members Distinction and the David Rosten Scholar award.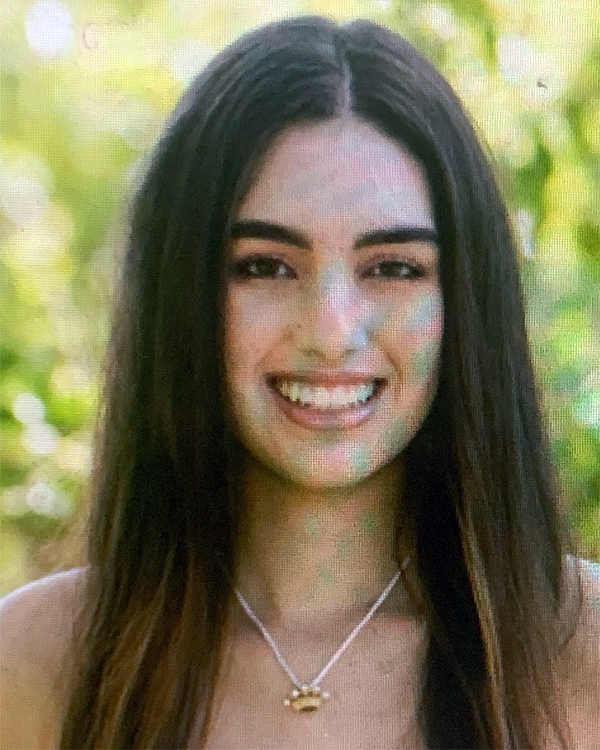 Hannah Dastgheib;
Tobis Distinguished Junior Mentor

Hannah Dastgheib is a student at the University of Pennsylvania studying Philosophy, Politics, and Economics and pursuing minors in English and Consumer Psychology at The Wharton School. In her free time, she loves reading, going to the beach, and spending time with friends and family.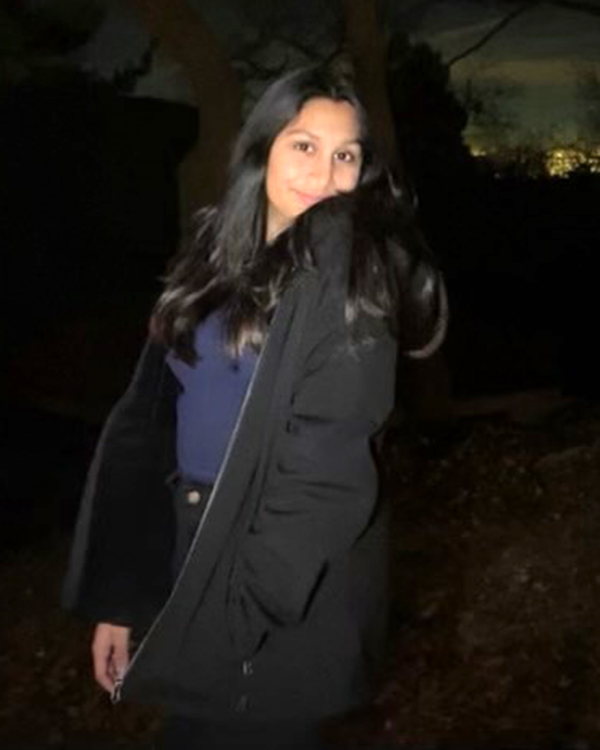 Anushka Honap;
Tobis Distinguished Junior Mentor

My name is Anushka Honap and I am a rising senior at Irvine High School. I am passionate about playing tennis, as I am part of the IHS Varsity Tennis Team, and I love to travel with my family and friends!
---
Module 4. Memories, Marxism and Maoist Revolution in China.
Yiwen Huang, Grad student in Political Science.
Mondays and Thursdays 3:00 p.m. - 5:00 p.m. Pacific Time.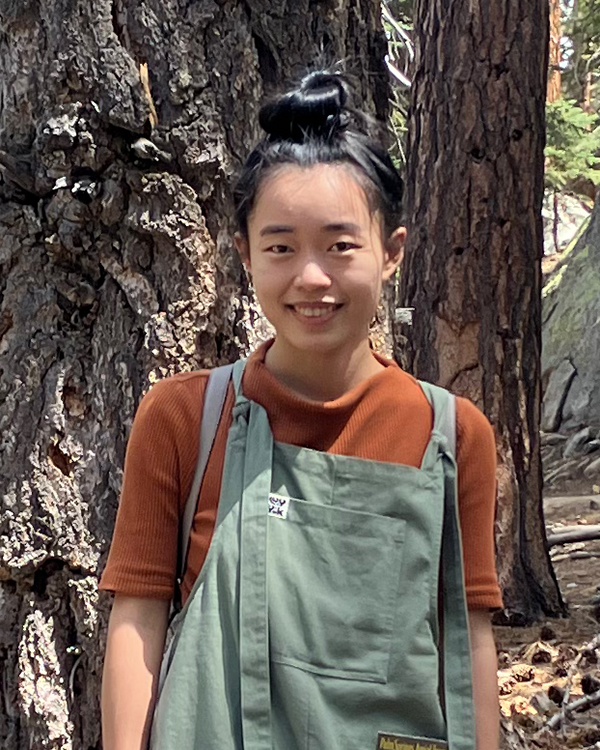 Yiwen Huang | Instructor
Module Description: Memory studies is full of potential for expanding our understanding of the 20th century. How do past revolutions read, feel, look, sound, and even smell like? In this module, we will explore the afterlives of the Maoist-era through multimedia materials and use this as a case study for a more general discussion about the cultural politics of remembering past "events". Here, what's more important than recovering historical facts is an investigation of how the pasts are brought back, through contested memories, to interact with contemporary politics of inequality, nationalism, globalization, etc. You will be encouraged to develop your own research questions, theses, and skills through our discussions.

(No prior knowledge about narratology, memory studies, Maoist revolution, or Marxism is required, but if you want to start thinking about these topics, I recommend checking out Afterlives of Chinese Communism: Political Concepts from Mao to Xi, published by Verso Books in 2019).
Bio: My name is Yiwen, I am a third year PhD student in political science. As a scholar, I am primarily interested in the relationship between feelings and historical writings. My current project unpacks the ways in which interpreters of contemporary political movements in China exhibit an affective attachment to past revolutions, and how this attachment in turn impacts their epistemological projects. More generally, I work on political theory, narratives and memories, affect theory, and labor politics. Outside of academia, I am also a cat mom who loves to draw, make zines, hold film nights with friends, and explore the great cuisines that Southern California offers.
---
Module 5A and 5B. Hardball in Past and Contemporary American Politics: Entrenching Political Advantage.
William Cullen Kidd. Graduate student, Department of Political Science.
Module 5A: Monday and Wednesday 2:00 p.m. - 4:00 p.m. Pacific Time.
Module 5B: Tuesday and Thursday, 2:00 p.m. - 4:00 p.m. Pacific Time.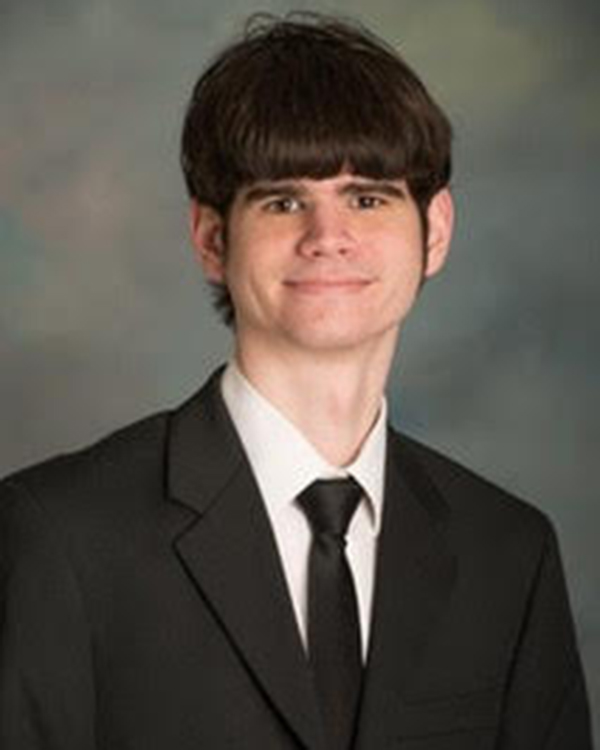 William Cullen Kidd | Instructor
Module description: This module focuses on constitutional hardball, which are acts that though within the letter of the law still violate important democratic norms. Partisan actors engage in hardball tactics in the pursuit of gaining and then entrenching political advantage, such as making it harder for their political opponents to win elections or stripping their opponents of whatever power is obtained despite those roadblocks. Hardball raises the stakes of political conflict as the loser in an election now potentially faces the possibility of being permanently locked out of power. Given hardball's potential to weaken democracy, it is important to understand what motivates it and how to get partisans to oppose it.
Students will learn about the political and psychological motivations for why politicians and voters alike support hardball. Students will also contribute to the collection and coding of qualitative data on this subject. The module will also cover basic skills in designing and utilizing surveys for research to hopefully aid students in any research projects they may pursue in the future.
Bio: William Kidd is doctoral student in the Political Science department at UCI. He studies American Politics through the lens of political psychology, in particular focusing on the role partisanship plays in shaping voters' attitudes and actions even to the extent it can be harmful for democracy as a whole.
---
Module 6. Radio: Back to the Future.
Claudia Shambaugh, radio public affairs host/producer, KUCI.
Wednesday and Friday, 3:00 p.m. - 5:00 p.m. Pacific time.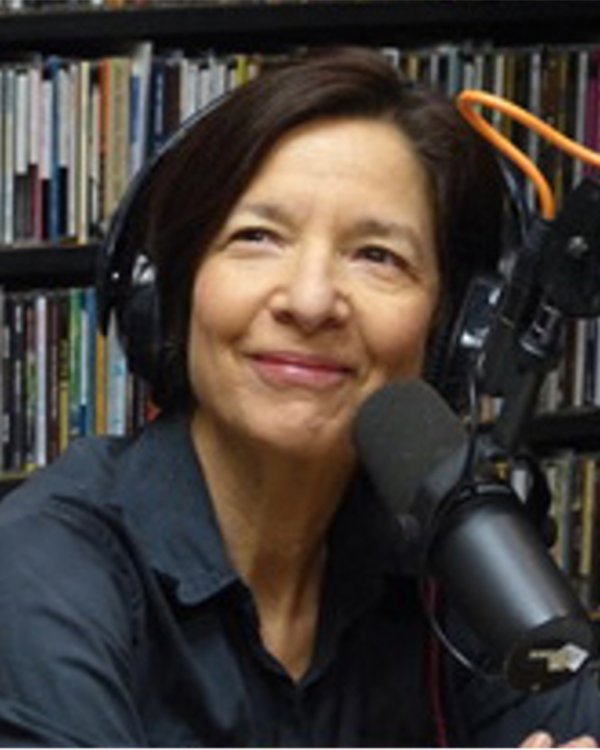 Claudia Shambaugh | Instructor
Module description: Welcome to the wonders of radio. Through this medium the module will examine and explore consumption and production of media in general, then proceed to the abundant opportunities in autonomous community radio. The goal of the module will be to develop deeper critical thinking, listening, and production skills for any application.
In this module we will explore and test the sources of media (consumption) and elements of the interview (production). Through samples both from KUCI and of the interns' independent selection, we will consider the elements, production choices from start to finish: 1) hatching a topic, recognizing guest potential; 2) building the interview: research, pre-interview preparation, script creation, and the treatment of the guest; 3) recording, editing, and producing a sound for impact including interstitial sound pairings. The module will help interns develop and ask questions toward building a rapport with the guests, listening between the lines in order to develop not a mediocre but a memorable, ground-breaking story.
Throughout the module, interns are welcome to visit www.askaleader.com for podcasts form of earlier broadcast shows. Particular shows have been selected as assignments for transcription.
Bio: Claudia Shambaugh is the host and producer of Radio KUCI's "Ask A Leader." Although mainly at KUCI on the U.C. Irvine campus, she has also developed programs at OC Talk Radio, a commercial platform. All this programming - approximately 1,500 topical uniquely-themed, shows, covers a broad range of subjects from politics to culture to science. Claudia completed her B. A. in Political Science at Scripps College and her Masters of Urban and Regional Planning at the University of North Carolina at Chapel Hill. She worked in growth management planning in Florida's and Massachusetts' coastal zone programs in the 1980's, and later in various urban open space projects in Southern California. Her grassroots activism since the 1970s; lived experiences in Denmark, Spain, Israel, South Africa, Northern Ireland, and throughout the U.S; as well as her prodigious consumption of all media over the decades, all have provided abundant fodder for her hosting and producing radio for thirteen years.
---
Module 7: Culture of Democracy: The Media's Impact on Community Formation and Democratic Norms in the United States.
Liz Muehlmann, Graduate Student.
Tuesday and Thursday, 10:00 a.m. -12:00 p.m. Pacific Time.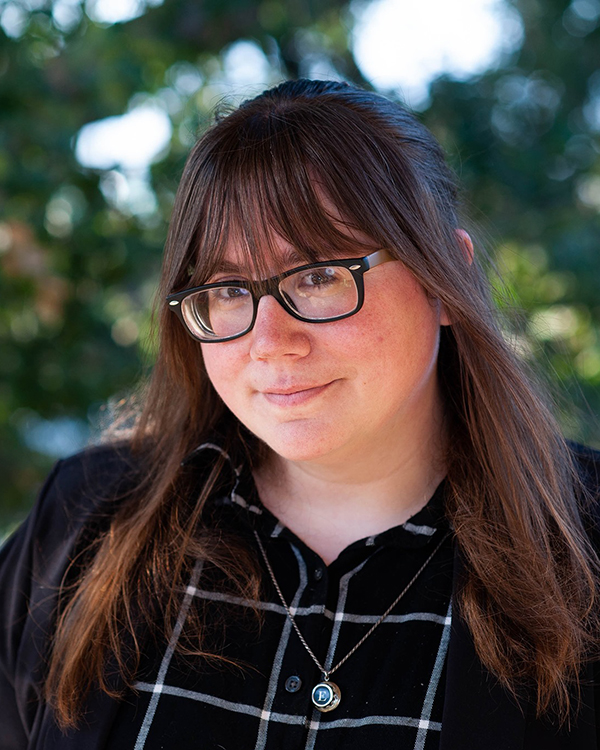 Liz Muehlmann | Instructor
Module description: Journalists, academics, and experts have all sounded the alarm bells that democracy in the United States is in peril. Indeed, the COVID-19 pandemic has highlighted the importance of local and reliable information in the political process and in addressing public health issues. For example, significant changes in quarantine restrictions at the city, county, and state level often sparked considerable public debate and backlash. Local news was vital in disseminating important information not only about the quarantine restrictions but also placing the restrictions within the broader political context. Without local, reliable information from sources they trust, citizens are more likely to make decisions based on partisan cues. This, in turn, leads to greater partisan polarization undermines the consensus necessary for democracy.
Since the legacy media environment—including newspapers, television, and radio—has fragmented, citizens no longer receive their information from one or two outlets. Instead, information is ubiquitous but subject to varying degrees of quality control. While legacy media has been substantially vetted and held to high standards, new media outlets (like Vice and Breitbart) have faced less scrutiny. Additionally, as people turn to social media for information, the algorithms that filter content are largely unseen and unvetted. As a result, people are no longer receiving a set shared facts upon which democracy relies.
As polarization in the United States increases and the media landscape continues to fracture allowing people to choose the information they want to receive, the long-term viability and health of American democracy is at stake. This project begins by creating a new data set that combines detailed information about legacy and new media as well as how people use media to create strong communities. Ultimately, this data will provide a complete picture of the role of the media and how it can be used to create an informed citizenry capable of self-government.
Books or material to consult before the first meeting https://www.fcc.gov/media/radio/public-and-broadcasting. If you skimmed the above website, it would be helpful.
Bio: Liz Muehlmann is a fourth-year Political Science Ph.D. candidate at the University of California, Irvine. Her dissertation focuses on how citizens use the media to create, maintain, and internalize democratic norms. Social media has become a primary way in which individuals gather information about their friends, families, and communities. However, little is known about whether these sites encourage the adoption of democratic norms, like the peaceful transition of power. In an era of increasing political polarization, Liz investigates whether the media can be used to promote a deeper democratic culture.
---
Module 8: Surviving High School and College Applications while Maintaining a Modicum of Sanity: Young People and Mental Health.
Chloe Lampros-Monroe, Graduate student, Public Health, George Washington University.
Mondays and Wednesdays, 3:00 p.m. - 5:00 p.m. Pacific Time.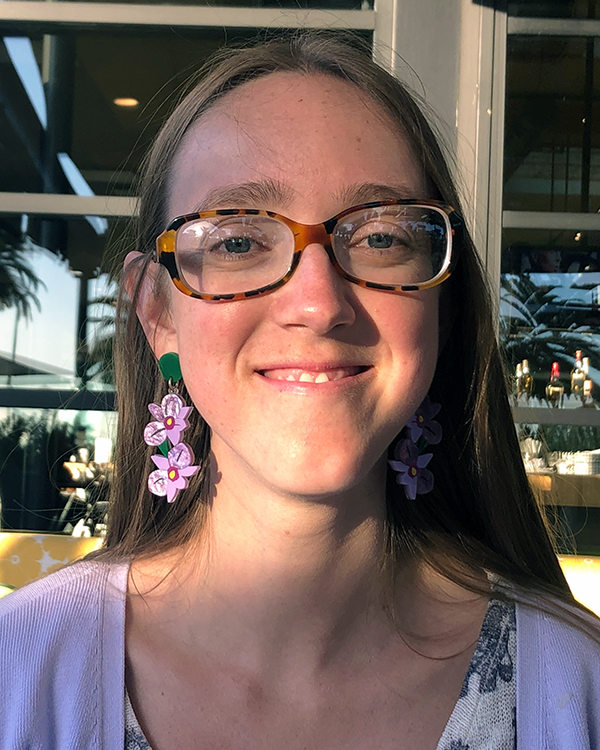 Chloe Lampros Monroe | Instructor
Modules description: Her module will include two sessions with past interns who have successfully navigated the college application process and who will answer questions anyone in any module may wish to pose. These two sessions will be open to all students in the program, not just to students in Module 8.
Bio: An honors graduate of Bryn Mawr College, where she majored in history, Chloe Lampros-Monroe is a graduate student in public health at George Washington University in Washington, D.C. where she studies maternal and child health, with a special interest in mental health. A former intern at the UCI Ethics Center, Chloe is leading a module this summer on mental health in young people, with a particular focus on mental health throughout high school and the college application period. Chloe is passionate about maternal and child health and youth mental health and hopes to inspire the next generation of students.
---
Module 9: Ethics and Economics: When is Pricing Unethical and/or Illegal?
Sofia Franco, Assistant Teaching Professor, Department of Economics, UCI.
Tuesday and Thursday, 1:00 p.m. - 3:00 p.m. Pacific Time.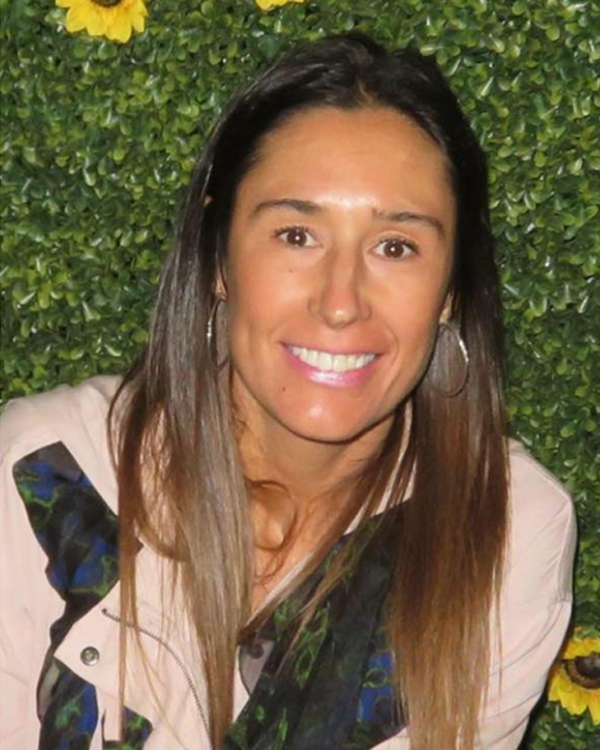 Sofia Fernandes Franco | Instructor
Description of the module: The price of a good or service plays an important role in how well it sells. An ethical pricing strategy goes beyond simply following the law. Similarly, not all unethical pricing strategies are fraudulent or illegal. Ethical decisions are difficult sometimes because there isn't a defined line for morally right and wrong decisions. Producers and retailers practice for the most part ethical pricing strategies to earn profits without defrauding competitors or consumers. This module introduces students to the ethical and (anti)competitive aspects of different pricing strategies in business using graphical analyses, newspaper articles and data applications using excel. Topics covered include price match guarantees, price bundling, price-fixing and price discrimination.
About me: My name is Sofia Franco, and I am an assistant professor of teaching in the Economics Department at UCI. My field of expertise is Urban Economics and I do research involving both theory and applied empirical work. I have taught courses related to managerial economics and strategy and econometrics for both economic and business students for several years. While I think economic theory is important to lay down the foundation for good economic analyses, I also think that going from theory to real world applications is key for students gaining the insights of economic theory and build on their problem-solving skills. As such, all my courses have an important component of economic applications with data and data analysis. I have also taught students ranging from high school (in summer research projects) to undergraduates to master and PhD levels.
---
Module 10: Africa/China Relationship in a World of Uncertainties and Great Power Competition
Prince Paa-Kwesi Heto, Graduate Student, Political Science, UCI.
Tuesday and Thursday, 10:00 a.m. - 12:00 p.m. Pacific Time.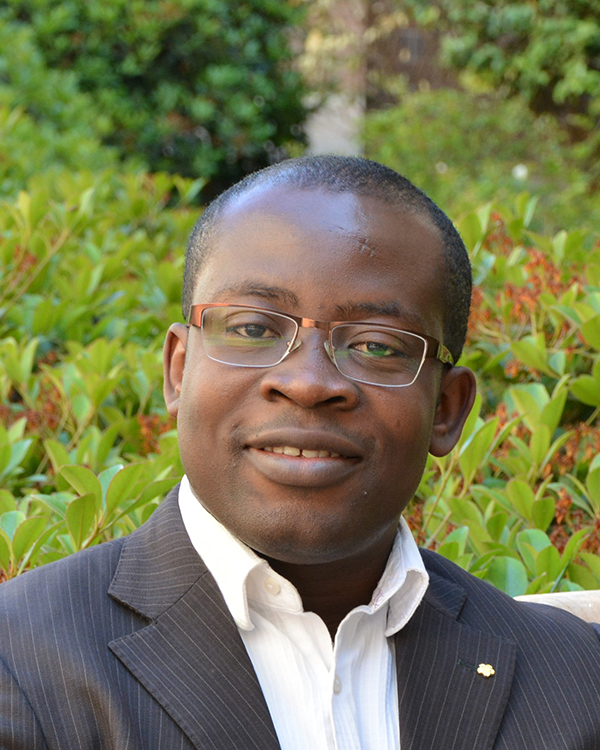 Prince Paa-Kwesi Heto | Instructor
Module description: The Africa/China relationship is causing shifts in the Global South in ways last seen during China's support for anti-colonial and anti-apartheid struggles. Chinese-owned companies in Africa, numbering 10,000, makeup approximately two-thirds of the GDP of sub-Saharan countries in total economic output. In the construction sector alone, the annual revenue of Chinese firms averages $40-$50 billion, notably higher than the total value of Chinese aid to Africa in any given year. Similarly, China trains more African students, civil servants, engineers, rising leaders, policy planners, and military professionals than the G7 countries combined. While these trends have received some positive reviews, many of the comments are either misleading, partial truths or outright lies. I ask: What is the true nature of the Africa/China relationship? What can we learn from available data to better understand Beijing's African policy and intent? How does China fit into Africa's plans? I put together a working group to explore these questions last. The summer interns will work with primary data collected during group meetings. They will learn to clean transcripts, code, analyze data, and write research reports.
Short Bio: Paa-Kwesi Heto (Ph.D.) is a distinguished political economist and international security expert. He is a Visiting Professor at Soka University of America, Graduate School. He received the 2020 Etel Solingen Outstanding Paper in International Relations Award, the 2020 UCI Inclusive Excellence Ambassador Award, and the Global Connect Program's 2018 Global Citizens Award - recognizing his research and non-profit work in rural and low-income communities. Paa-Kwesi was part of a team that advised the African Union and the Common Market of Eastern and Southern Africa (COMESA) on their trade and investment policy. He also worked on a World Bank project that evaluated: one, the efficiency of trade gateways in the countries where Trade Facilitation Facilities operated, and two, COMESA countries' ability to implement the 2013 World Trade Organization Bali Trade Facilitation Agreement. In addition, as the Secretary-General of the West Africa Youth Leaders Conference, he championed youth empowerment and capacity-building projects in order to build peace in West Africa. Paa-Kwesi is a transdisciplinary scholar with five master's degrees in Behavioral Mathematics, Demography and Social Analysis, Political Science, Education, and International Affairs.
---
Module 11: How Political Participation in the Peace Process and Post-Conflict Resolution Affects the Political Empowerment of Women
Kristen Aanstoos, Graduate Student in Political Science, UCI.
Monday and Wednesday, 3:00 p.m. - 5:00 p.m. Pacific Time.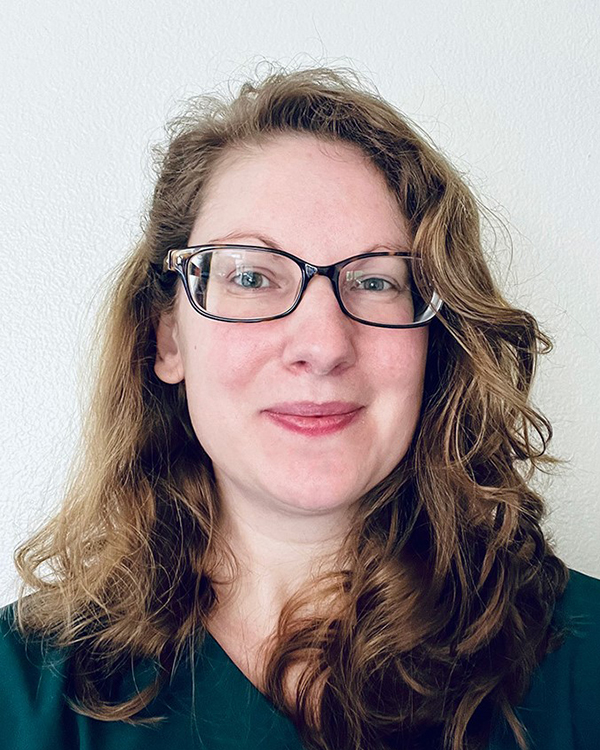 Kristen Aanstoos | Instructor
Description: This module explores the relationship between actors in peace processes and political representation in post-conflict states in order to better understand the implications and consequences of inclusive and diverse peacebuilding. Students will engage in hands-on experience researching the effects of local women's participation in peace processes on women's political empowerment and a better understanding of the ethical questions involved in conducting peace processes. In addition to global quantitative data, the research conducted in this module will closely examine four cases: the Philippines, Nepal, El Salvador, and Liberia. Over the course of the module, students will learn how to code both quantitative and qualitative data, how to process and analyze interviews, and how to effectively find, identify, and record information from first-hand accounts and public records on major political events like peace processes. Through this module, students will gain a better understanding of how to conduct ethical qualitative and quantitative research in post-conflict environments.
Bio: Kristen Aanstoos is a 5th-year Ph.D. Candidate in the Political Science department at UCI. Her research looks at the longer-term security and political effects in post-conflict states of women's participation in peace processes. Prior to beginning her Ph.D. at UCI, Kristen was a Foreign Service Officer in the U.S. State Department and served in Hong Kong, Doha, and Washington, DC. Kristen has an MA from King's College London in Conflict, Security, and Development and a BSFS from Georgetown University in International Politics.
---
Module 12: The Ethics of Business
David Rosten, Tobis Distinguished Citizen-Scholar. Friend of the Ethics Center.
Tuesday and Thursday 1:00 p.m. - 3:00 p.m. Pacific Time.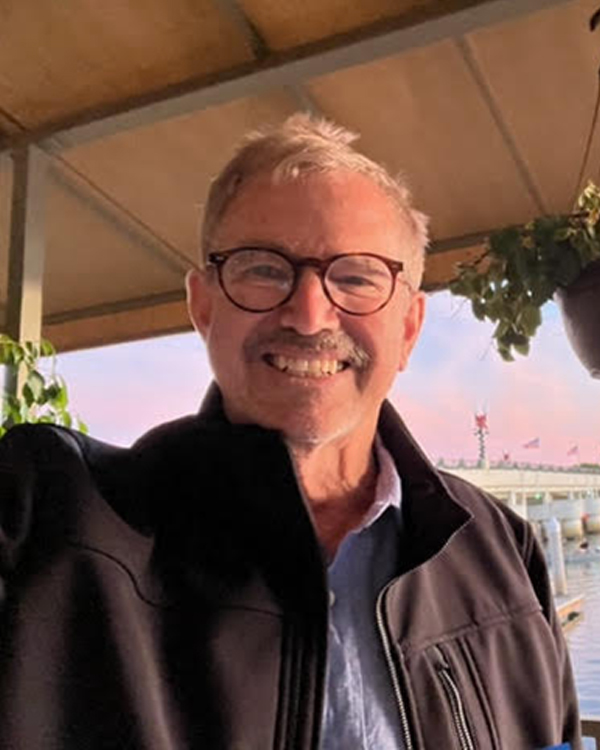 David Rosten | Instructor
Module description: This course is designed for high school and college students with an interest in the understanding of ethics and its application in the business world. Students will explore ethical issues that arise in business operations and decision-making, examine how these issues affect stakeholders, and consider how ethical decision-making can contribute to the long-term success of businesses. This module is designed for students who are interested in pursuing business-related majors in college or who wish to gain a deeper understanding of ethical principles.
Bio: David Rosten is a former Anteater who works as a lawyer, realtor and founding Partner at Rosten Capital, Rosten Capital Investments UC Irvine. Newport Beach, California. A long-time supporter of UCI and the Ethics Center, the David Rosten Scholars honor outstanding student mentors at the UCI Ethics Center. The David Rosten International and Community Service Scholarship are awarded to students who are planning a career in international affairs and/or public/community service. Scholarship funds are to be used for the purpose of student research, service and international travel related to education and humanitarian service.
---
Module 13: War and remembrance and surviving political trauma: rescuers of Jews and Emigres from the Third Reich
Monica De Roche and Kristen Renwick Monroe, UCI. Friend of the Ethics Center.
Tuesday and Thursday 9:00 a.m. - 11:00 a.m. Pacific Time.
General Project: Wars originate in deeply-rooted, everyday human emotions. Anger, resentment, bigotry, and the lust for power. Victimhood, revenge, arrogance. Wars evoke other human qualities as well. Decency, courage, and compassion. Hope, resilience, selflessness. The refusal to ignore the humanity and the suffering of others. It is the second category of human feelings -- embodied, perhaps more exquisitely than in any other group in recent history -- that we find in the people who rescued Jews during the Holocaust. To understand that most horrific of wartime events and the human emotions that fueled it – and the later genocides and the ethnic cleansings it begat -- we thus turn to the people who risked their lives and those of their families to rescue Jews during the Holocaust.
Rescuers were border crossers, forced to become adept at traversing the land of conventional, normal morality and the nether world of the ghetto, the midnight raids, the concentration camps, the crematoria. The Nuremberg Laws and the Final Solution. We do not approach the rescuers like travelers touring long-forgotten scenes of combat, where titans weighed and won -- or lost – in a moral battleground that transformed and bestowed a majesty on them that we can only glimpse. Most of the rescuers I met would have laughed at such a view, finding it overly pretentious and faintly ridiculous. Surprisingly, they insisted that they did nothing unusual, nothing special, only what any ordinary decent human being would have done. "Much too much fuss is being made over us," a Czech rescuer told me. He echoed all the other rescuers in steadfastly maintaining this position, even when challenged. Even as they knew that were this true, there would have been no need for their moral courage.
By listening carefully to rescuer stories, what we find instead is the tremendous power of identity, character, and perceptions. Political psychology provides the key to their world. Walking around inside their heads reveals that how they viewed themselves in relation to others set their menu of choice options, not just morally but cognitively. Where the rest of us would see a stranger, the rescuers would see a fellow human being, and it was impossible to turn away another human being in need. Just as ordering sushi is not an option in an Italian restaurant, ignoring the suffering of others was not an option for the rescuers. It simply was not on their cognitive menu. Listening to the rescuers sort through their past to offer their view of what happened during the Holocaust -- and why -- underscores the tremendous power of simple human decency. Their stories reveal both the best and the worst in humanity. They tell us what drove rescuers to change the course of human events simply by saying no to death. But most important, rescuer stories carry valuable lessons for us today, lessons that can inform our own lives and help us recognize what it is that makes people help other human beings and how people survive trauma. Listening to their stories will help us find meaningful guideposts when we come to our decisive hours.
Pre-Module work. In this module we will begin by reading the stories of two related groups of people who survived the Holocaust. Students who want to begin their reading before the module starts can learn about rescuers of Jews by consulting The Hand of Compassion (Kristen Monroe, Princeton University Press 2004) or writing KRMonroe@UCI.Edu for copies of transcript of emigres from the Third Reich, Jewish people who fled the Holocaust.. Both sets of stories will be read in light of the literature on surviving trauma.
Module work. Students in this module thus (1) will survey the literature on surviving trauma – frequently called resilience and set in the context of post-traumatic stress disorder syndrome or PTSD – and (2) then analyze in-depth interviews with (a) rescuers of Jews during the Holocaust and (b) Jewish emigres to determine what helped these particular individuals survive and build constructive lives after the Holocaust. Some documentaries will be shown as part of this module, including Into the Arms of Strangers: Stories of the Kindertransport and The Long Way Home, both Academy Award-winning documentaries on the Holocaust by Mark Jonathan Harris. The material is "heavy" so students should check with their parents to be sure they are comfortable with your dealing with such difficult material.
---
---
2022 Module on human rights
---
Navigating Ethics and Morality in the Modern Era: Results from the 2021 Summer Internship Program
---
---
UCI Ethics Center - Summer Internship Testimonial Summer 2021
---
Working Paper
Sexual Violence and the Shifting Faces of Feminism in the Age of #MeToo and Donald Trump
Testimonials

During the 2020 Summer Internship at the Ethics Center, I studied about moral courage on historical and current figures. I really enjoyed the internship because it was challenging as well as interesting simultaneously. It was challenging to read about Aristotle's ancient interpretation about moral courage but was intriguing to see how our perceptions of morality and courage have shifted over time. My favorite part was studying about the moral dilemma around Dr. Fauci and Dr. Rick Bright during the COVID-19 pandemic. Even though both of them are scientists, they were entangled by the politicized pandemic response. The topic was complex whereas my mentor was ready to help and always encouraged and directed me to try harder and try a different way. I love how my mentor Professor Kristen Monroe always raised new questions during every meeting and expect us to look for various explanations. In a nutshell, the most important lesson I have learnt is that it is crucial to view my research topics from a nonjudgmental perspective and to welcome ideas I like and dislike at the same time. Additionally, I find out that research is not as complicated as I used to expect and is an avenue for exploration into ourselves and societies.

– Anqi Wang
(2020 CEM summer intern)
---
We are always told "do the right thing". But is it really that simple? The answer lies in our ethics, our decision making processes, our culture, and so much more.
I went on to discover my own answer to this question through the UCI Center for the Scientific Study of Ethics program. In module 4 we studied moral courage in times of despair. This opportunity to research moral courage led by Professor Kristen Monroe and Ben Hoyt gave me the opportunity to further understand what sparks courage among individuals, specifically researching times where Senators Mitt Romney and Jeff Flake have taken a public stand and spoken out against their party. As an intern, I was assigned to the research study of moral courage in liberal democracies. I collaborated with other students to collect data through analyzing legal testimonies, interviews, social media, and editorials.
I began by exploring literature for findings of moral courage and the differences that exist for elected officials and party officials. My research started far before the founding of the Republic: Athenian democracy in Ancient Greece. Together with my fellow interns, we compiled our findings into a paper that was based on acts of moral courage where politicians placed principle over party loyalty and the implications of their actions. Compiling modern congressional records and news articles discussing the fallout showed me that these acts require courage and confidence in one's beliefs. At its core, it became clear that moral courage is connected with one's personal values of integrity, authenticity, and truthfulness, and is triggered by the circumstances people find themselves in. Integrity is as unique as those that possess it.
When the internship on module 4 was completed, Professor Monroe and a small group of us interns went on to research COVID and the outcomes and differences in public compliance in various locations. Our research led us to discover the political influence of COVID and medical advice in relation to public compliance. The outcomes differed between states and countries but ultimately, the successful countries had strong collectivist civic cultures.
Through this experience, I learned more than I could have imagined about empirical research conducted at the university level. I had a pleasure working with Mr. Hoyt and Professor Monroe. However, the lesson I will carry with me in my personal life is about people. I had the opportunity to learn how to analyze behavior that is deeply personal and draw conclusions that can be applied to our society as a whole. My hope is that by studying moral courage and helping define what leads to courageous acts, that this research can inspire it in all of us.

– Lauren O'Neill
(2020 CEM summer intern)