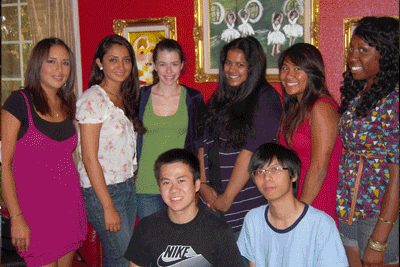 What Causes Moral Behavior?
Exploring this quintessential question at the heart of ethics is the goal of the UCI Interdisciplinary Center for the Scientific Study of Ethics and Morality. The center was established in 2003 by a group of scholars from social sciences, social ecology, biological sciences and medicine interested in recent scientific research that yields insight on the origins and causes of morality. In creating the center, UCI faculty are addressing topics that reflect critically on the moral implications of the new frontiers in science.
Housed in the School of Social Sciences, the center convenes faculty, researchers, graduate students, and visiting scholars from all disciplines to conduct studies, present lectures and publish professional papers and proceedings from public talks and organized conferences.
---
From the Ethics Center Director. January 19, 2021
We celebrate free speech and peaceful protest. Indeed, UC Irvine's Ethics Center was founded not just to understand the ethical dimensions of the human experience but also to promote a more thoughtful, compassionate, and informed politics. Part of supporting ethical reasoning and encouraging ethical behavior is condemning dishonest rhetoric; part of supporting peaceful protest is condemning violent criminality; part of supporting democracy is demanding accountability.
With this in mind, we wish to publicly condemn the events at the U.S. Capitol in Washington, D.C. on January 6, 2021, when a crowd of protesters broke through police barriers and stormed the Houses of Congress, threatening members of Congress, Senators and the Vice-President of the United States as they assembled to confirm the legal election of President-elect Joseph Biden. In the aftermath of the 2020 presidential election, each state's officials have affirmed its laws were followed in counting votes and declaring a winner. We stand with all those who wish to protest past problems and/or petition for a better future. But there is no place for violence. We especially condemn the political leaders who incited such lawlessness, and we condemn those who participated in such lawlessness. Ethics demands justice, and we hope justice will be served.
Kristen Monroe
Director of the UCI Interdisciplinary Center
for the Scientific Study of Ethics and Morality
Peter Ditto, Mahtab Jafari, Kamal Sadiq and Roxane Cohen Silver
Members of the Executive Board
---
Message from the Director, Kristen Renwick Monroe

2021 Summer Internship Program
We regret that we can no longer accept applications for the 2021 summer internship. We have been flooded with applications and have accepted an exceptionally good group of interns this summer. We must keep the program limited in order to provide a high quality mentorship program. We look forward to seeing the accepted interns on June 22nd, 2021, at 1 pm online, and will send the zoom link and the dates and times of each module by May 1st.
The 2021 Internship program will again be online and run for four weeks, beginning the week of June 21st and ending July 16th, 2021.
Supporting the Center
If you would like to make a tax deductible donation to support our programs, please click here. Thank you!
---
ethics center
news
Claire Jean Kim, poli sci, The New Republic, May 17, 2021
Honor will support her spring 2022 in-residence stay at the American Academy in Berlin