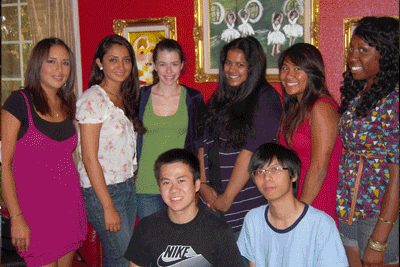 What Causes Moral Behavior?
Exploring this quintessential question at the heart of ethics is the goal of the UCI Interdisciplinary Center for the Scientific Study of Ethics and Morality. The center was established in 2003 by a group of scholars from social sciences, social ecology, biological sciences and medicine interested in recent scientific research that yields insight on the origins and causes of morality. In creating the center, UCI faculty are addressing topics that reflect critically on the moral implications of the new frontiers in science.
Housed in the School of Social Sciences, the center convenes faculty, researchers, graduate students, and visiting scholars from all disciplines to conduct studies, present lectures and publish professional papers and proceedings from public talks and organized conferences.

Message from the Director, Kristen Renwick Monroe

2021 Summer Internship Program
The 2021 Internship program will again be online. We will accept applications beginning in January 2021. We usually offer four different research topics on which students can work. One illustration (module 1) is listed in our internship page; the other three will be posted in early February. Students interested in the internship program should also read the descriptions of the modules taught last year as illustrations (see here). We are not charging for the internship but we encourage participants to make a tax-free donation to the website so we can continue to pay the mentors.
Please click here to do this. Thank you. The internship will run for four weeks mid-summer. Exact dates will be posted in January; usually the internship begins late June and runs through July.

ethics center
news
Shawn Rosenberg, poli sci, South China Morning Post, Jan. 12, 2021 (Opinion)
Cecelia Lynch, poli sci, Spectrum News 1, Jan. 6, 2021