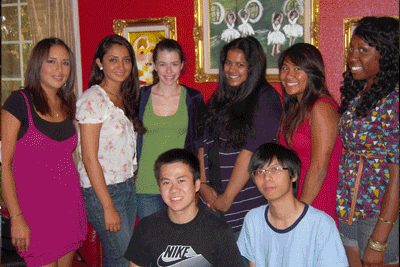 What Causes Moral Behavior?
Exploring this quintessential question at the heart of ethics is the goal of the UCI Interdisciplinary Center for the Scientific Study of Ethics and Morality. The center was established in 2003 by a group of scholars from social sciences, social ecology, biological sciences and medicine interested in recent scientific research that yields insight on the origins and causes of morality. In creating the center, UCI faculty are addressing topics that reflect critically on the moral implications of the new frontiers in science.
Housed in the School of Social Sciences, the center convenes faculty, researchers, graduate students, and visiting scholars from all disciplines to conduct studies, present lectures and publish professional papers and proceedings from public talks and organized conferences.
Annual Awards Banquet
We at the Ethics Center are naturally concerned for the health and welfare of all our friends. We thus, with regret, are canceling the end of the year Annual Awards Banquet.

2020 Summer Internship Program
This year, the summer internship will be conducted online. High school students at local high schools, local college students from any colleges/universities who are home for the summer, and UCI undergraduates who want something exciting to do are welcome to email Marilu Daum (daumm@uci.edu) your resume and interest letter in PDF format by June 1, 2020 to apply for the summer internship.
Note: Due to the unusual period in which we are living -- because of COVID 19 -- the application deadline has been extended until June 1, 2020.
Applications from students outside California will also be considered until June 1, 2020.
Please note additional modules.
Because of the death of George Floyd and the ensuing political events, two additional modules were added.
Module 6: It about American equality and asks if it is fact or fiction. Discussion centers on the politics of social categories and examines American immigration policy, especially toward Latinx groups
Module 7: It discusses the proper response to morally reprehensible political regimes and acts.
With good wishes, and hope that you and those you love will stay healthy.
Kristen Monroe, Director
ethics center
news
Claire Jean Kim, political science, Medium, Oct. 10, 2020 (Opinion)
Etel Solingen, poli sci, IGCC, Oct. 5, 2020