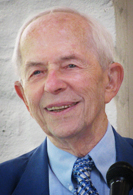 The Jerome and Hazel Tobis Fellows were established in 2010 to honor the professional integrity, concern for social justice, and humanitarianism of Jerome Tobis, a founding member of the Ethics Center. Tobis Fellows will be awarded to young scholars including nontenured junior faculty, post-doctoral students, and post-baccalaureate students -- who are beginning their careers and are concerned with moral issues as they construct their own professional lives. The honorific fellowships offer an intellectual community, involvement in scholarly projects with other Ethics Center faculty, and professional mentoring for those interested in ethical concerns in any of the fields represented at the Ethics Center. Interested applicants should send a description of themselves, with their GPA, major, minor and school along with a 2 paragraph description of their substantive interests to Marilu Daum at daumm@uci.edu. We have rolling admissions and, in general, we collect the applications and evaluate them in April. Candidates who are accepted as Tobis Fellows for the next academic year are notified in May. If spots remain available, late admissions are sometimes made.
Contributions to the Tobis Fellowship program may be made via the e-giving link (at left on website) or directly to Sylvia Lotito, Center Manager, Social Science Plaza A, UCI, Irvine, CA 92697.
Tobis Fellow Lina Kreidie chosen as Fulbright Scholar
2017 Tobis Fellows
LYNDSEY CHRISTOFFERSEN


Interested in human trafficking, immigration, gender issues, and community collaboration. As a Tobis Fellow at the Center, she will be writing the book "After Slavery: Stories of Survival After a Life in Human Trafficking". As cofounder of the Long Beach Human Trafficking Task Force and member of the City of Long Beach Violence Prevention Plan Steering Committee; her works centers on understanding how local communities address global issues such as human trafficking. (CV)
ANDRADA COSTOIU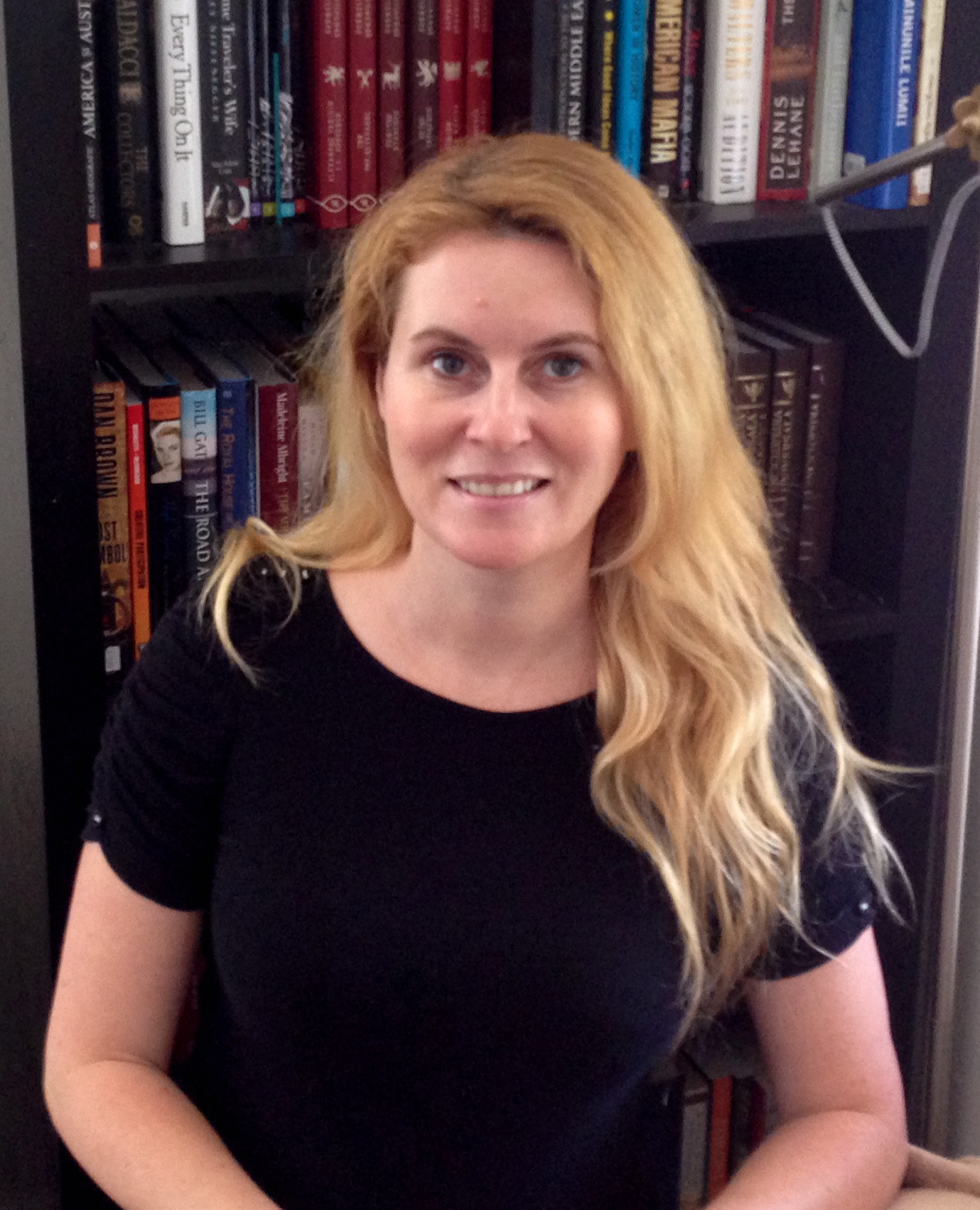 Andrada Costou obtained her Masters in Political Science in December 2008 and she is currently completing a Ph.D. in Political Science at the University of Illinois at Chicago with a specialization in International Relations and Comparative Politics. Her thesis analyzes the deportation policy in United States. She is part of a social sciences evaluation team within the Executive Agency for Higher Education Research Development and Innovation Funding (UEFISCDI). In this function she evaluated projects by research partners from three EFTA States (Norway, Iceland and Liechtenstein) and Romania.
As a Tobis Fellow Andrada Costoiu is involved in a project developed by the Center of Ethics and Morality that centers on the psychological effects of war on people who were displaced as result of war. In the past two years she conducted fieldwork in Jordan where she interviewed Syrian war refuges. (CV)
PAULA GARB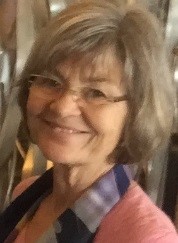 Co-Founder and former Director of the University of California Irvine's Center for Citizen Peacebuilding, and co-founder of UCI's Olive Tree Initiative. She has been a lecturer in cultural anthropology and conflict analysis and resolution since 1990. Since 1995, she has facilitated citizen peacebuilding activities and conducted research on peacebuilding efforts between Abkhaz and Georgians, and since 2008, between South Ossetians and Georgians. She has conducted comparative case studies of Israeli-Palestinian, Cyprus, Northern Ireland, and South Caucasus citizen peacebuilding efforts. She has authored books, book chapters, and journal articles presenting the results of her research.
During her time as a Tobis Fellow she researchers and writes a book about how the lives of a multigenerational family have woven in and out of Russian, Soviet and US history, and how their journeys through war and peace resulted in lessons learned in moral courage, forgiveness and reconciliation. (CV)
ANGELIKI KAVANOU


Her research interests are informed by her conviction that peace does not start when agreements are signed but only when conditions of structural violence are addressed and eliminated.

LINA KREIDIE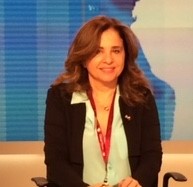 To understand the impact of PTSD on social and political behavior, the study Lina Kreidie is working on will utilize a social psychological approach with a focus on cognition in defining conflict. It will highlight how PTSD affects the individuals' memory of the incident; their level of bias to the other, their perceptions of themselves and the other, and how emotions- not only at time of crisis but way after the trauma- supersede reasoning and is conducive to conflictive behavior. (CV)

NICHOLAS SCHROEDER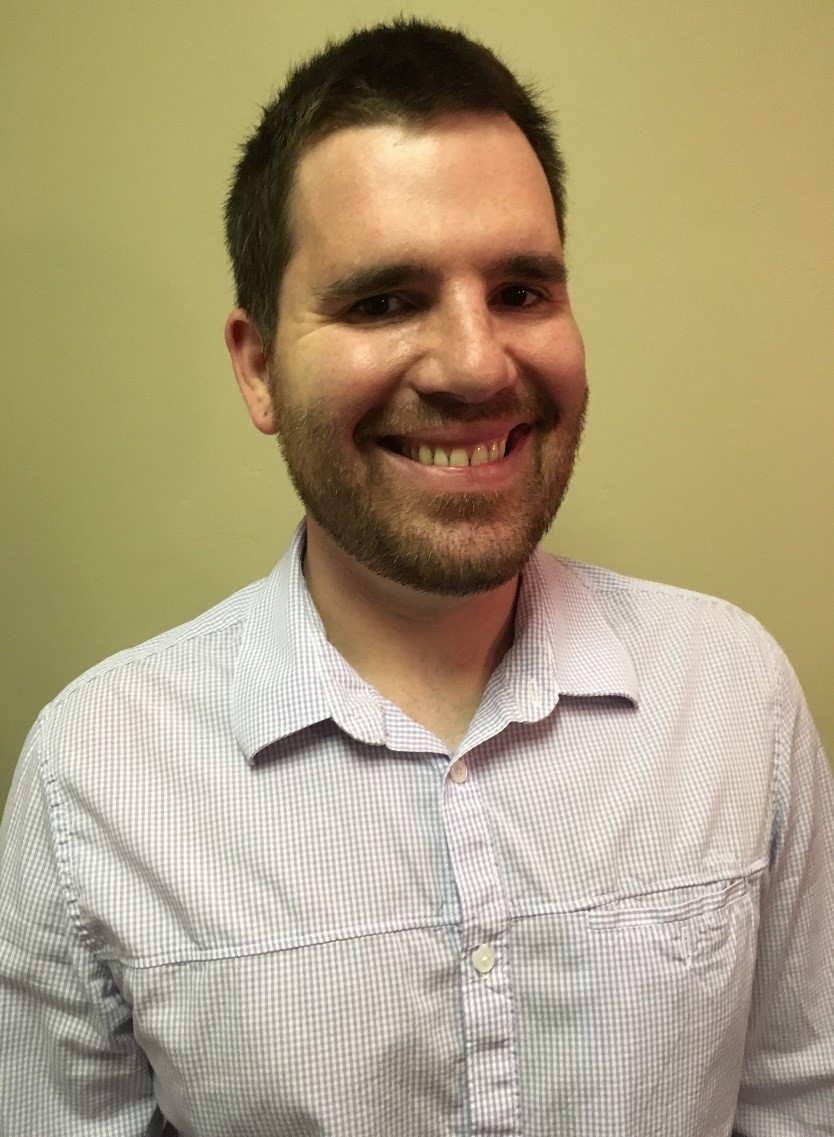 As a Tobis Fellow, Nicholas Schroeder completed the research project "Deliberation, Dissent, and the Virtuous Juror" for the Center of Ethics and Morality. It focused on the question where in cases requiring ethical deliberation (such as that of a jury) is a unanimous decision always better than a non-unanimous decision? The tension he explored involved the fact that courts tend to prefer a unanimous decision, and will even provide legal mechanisms like the Allen charge to encourage a unanimous decision; presumably to avoid costly mistrials and retrials, or coerce rogue jurors.
While there is no legal requirement to conform to the majority verdict, there is a moral requirement to express dissent at disagreement with the decision rather than conform to the majority verdict–even if it results in a mistrial. And while there is always the chance that a juror may be rogue, or simply wants to disrupt the system, we cannot assume this is the case for all dissenters; and for those who are genuine dissenters, they are, he argues, morally better or even more judicially virtuous than conforming dissenters. (CV)
KATRIN TRAVOUILLON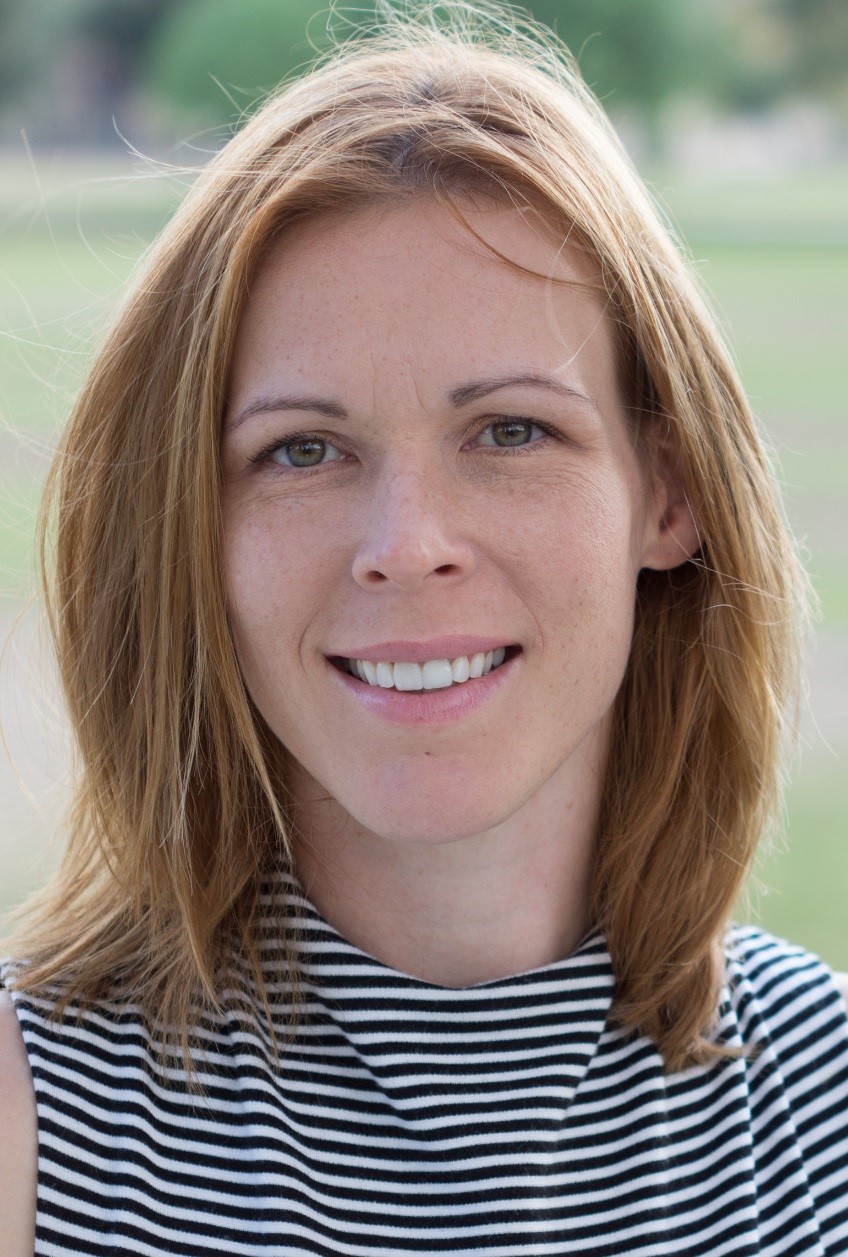 Katrin Travouilon (Ph.D Political Science, Philipp University Marburg) is a Cambodia researcher whose work focuses on the transformation of the country's political system after the United Nations Transitional Authority in Cambodia 1992-93. She aims to contribute to a better understanding of the dynamics of local-national-international interactions that evolved as a result of this mission and their power to shape perceptions of political institutions. Her research draws on extensive archival and field research conducted in Cambodia, France, and the United States. Her articles have appeared or are about to appear in journals of international relations, peacebuilding and state building.
As a Tobis Fellow Katrin Travouillon works on a book manuscript that discusses the transformation of public political discourse in post-intervention Cambodia. (CV)
RINA WILLIAMS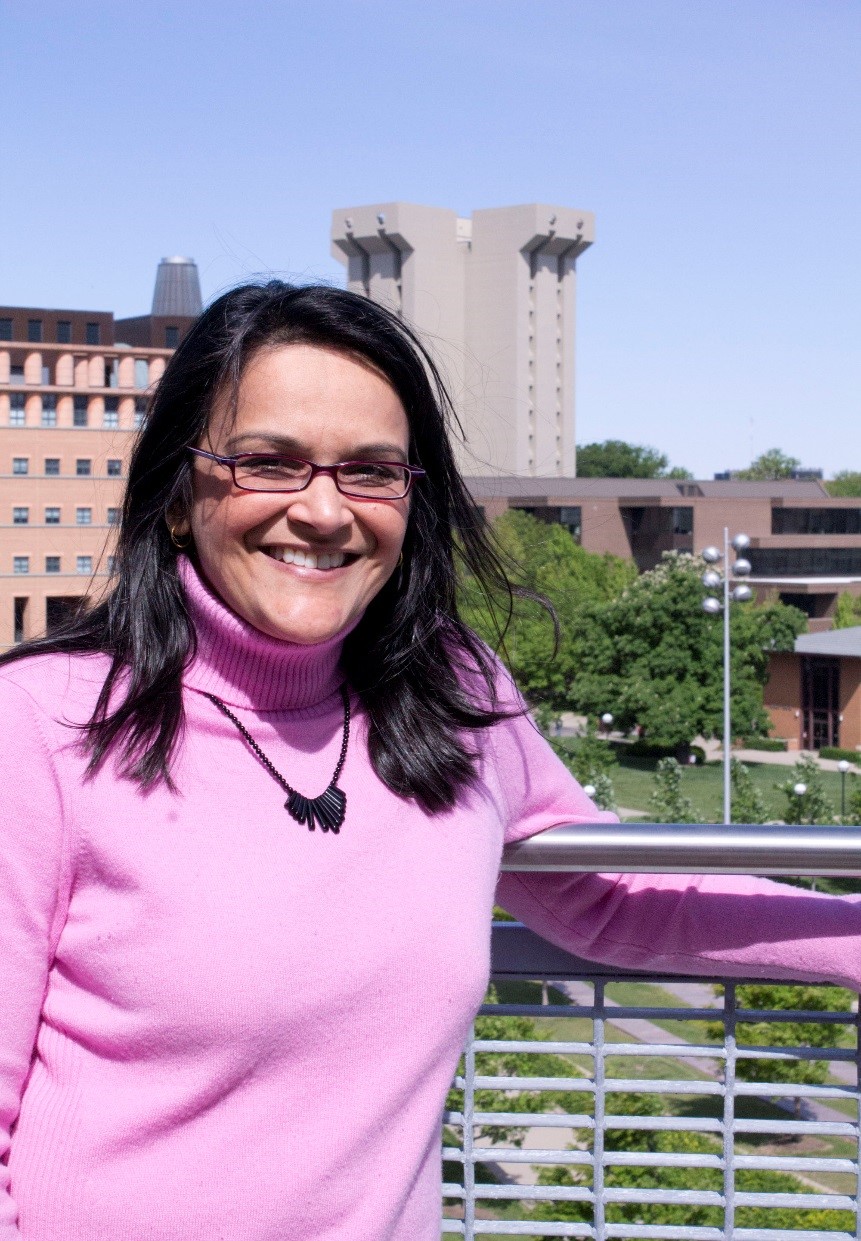 Her research concerns women's participation in religious nationalist—including conservative, right-wing, and sometimes violent—politics. Can such participation be empowering or liberating for women? To deny it seems to deny women agency and rationality, but to support it remains anathema for many feminist scholars and activists. As a Tobis Fellow she is working on a book manuscript that explores this question by tracing women's participation in the Hindu nationalist Bharatiya Janata Party ("Indian People's Party," or BJP) in India across three time periods from the early 1900s up to the current day. (CV)

PREVIOUS TOBIS FELLOWS
SENEM BAHAR CEVIK
ANNE BIRGITTA
SCOTT BROWN
DANIEL DRISCOLL
CAITLIN DUNCAN
DAN FARACI
LIANA GHEORMA
FABIOLA GUZMAN
KONG HAIE
EMILY HOWEL
LINO IGLESIAS
RUSSELL KERR
ELIZABETH KOPPE
NICHOLAS LAMPROS
STELLA LIU
TAMIR MAGAL
RAMONA MARTINEZ
CLINT MCKENNA
CHRISTINA ONG
KAYLA SCHNEIDER-SMITH
MARY SMIRNOVA
TERESA SPEZIO
CRYSTAL TREJO
JAMES VAN SLYKE
THE TOBIS MEDAL AND THE JEROME AND HAZEL TOBIS DAY
The UCI Ethics Center is pleased to announce the inauguration of an annual Jerome and Hazel Tobis Day and the Tobis Medal.
TOBIS DAY
The Jerome and Hazel Tobis Day will be held once a year to honor the life, achievements and contributions of Jerry and Hazel Tobis. We will coordinate the Tobis Day so it occurs on the day of the Annual Awards Banquet, usually held in early June. The precise details of the Tobis Day may shift over time but current plans are to:
Host a luncheon to honor the Tobis Fellows on the day of the Annual Awards Banquet;
Ask each past Fellow who can attend to do so and give a short presentation noting what the Fellow did while at UCI, what the Fellow is now doing, and suggesting how the participation in the Tobis Fellows program helped that person. Fellows who cannot attend will be asked to prepare and send a short video recording or Skype in to present their progress report. These reports will be available on the web and will be played at the Tobis luncheon. We will add to these each year;
Honor the new and current Tobis Fellows and ask them to attend the luncheon – with their families or guests if they so wish – to discuss what they plan on doing or what they have done as Tobis Fellows;
Foster the spirit of giving back to your community by encouraging – although certainly not requiring – Tobis Fellows to consider eventually making some kind of contribution to the Tobis Fellow Fund after they leave UCI and their time as a Fellow has ended.
THE TOBIS MEDAL
Each year we will select one – five people who have lived their lives in the spirit of Jerry Tobis, by achieving in their field but also by giving back to their society in some way – and giving these people the Tobis Medal at the Awards Banquet. We will use the afternoon of the Tobis Day to have the current Tobis Fellows and the Director – plus whatever Center faculty and friends wish to attend – participate in oral histories of the lives of the Tobis Medalist honorees. These oral histories will be filmed and transcribed for safekeeping in the Center's Vaughn Archives. Each Tobis Medalist will be given a copy of the oral history. Eventually some of these oral histories might be published in a book whose theme would be how one person can make a difference in the world.
2016 TOBIS MEDALIST HONOREES
Rohida Khan
2015 TOBIS MEDALIST HONOREES
Francisco Ayala
George Berci
2014 TOBIS AWARDS (You Tube video)
2014 TOBIS MEDALIST HONOREES
David Dennis
David Easton
Tom Tierney
Elizabeth Tierney
Bettye Vaughen